Digital Marketing Channels – The first thing to emphasize is the importance of determining where your customers spend most of their time. In most cases, the answer to this question is the Internet, and that is where you should aim for your marketing strategy.
It's safe to say that digital marketing remains a critical component of eCommerce marketing strategies, but which digital marketing channel should you choose? This article will make that choice much easier.
Your digital marketing strategy should include 3 very important components: brand awareness, lead generation, and direct sales. You'll also need to make sure that these components reach your potential customers one by one in the right place at the right time. This means that, as you may have already guessed, you will need to combine multiple marketing channels to achieve the best results.
Top 8 Digital Marketing Channels
1. Natural Traffic
All website traffic from search engines like Google, Bing, Yahoo, or DuckDuckGo.com falls under the category of organic digital marketing.
People will find your website when they look up a certain subject or item. Search engines will prioritize your online store at the top of the search page results if it is properly optimized. Make an investment in search engine optimization if you want more visitors (SEO).
2. Electronic Traffic
The digital email marketing channel includes all website traffic from email messages.
These emails can be part of:
Email marketing campaigns (eg Christmas Sale)
Triggered email campaigns (for example, abandoned cart emails).
Transactional emails (such as order confirmation emails)
3. Paid Search Traffic
A paid search digital marketing channel includes all website traffic that comes from paid search engine advertising. It can also be called search engine marketing (SEM) or pay-per-click (PPC).
Search campaigns can be run on the following networks:
An online store looking to generate traffic from search engine marketing should focus on running their Google Shopping campaigns or Bing Product Ads, as these types of ads provide the best eCommerce ROI.
4. Traffic From Content Marketing
All website traffic from your blog, videos, and digital downloads like purchasing guides are included in the content marketing channel.
Inbound marketing is another name for content marketing that Hubspot uses.
E-commerce companies may increase traffic to their online stores by producing useful or entertaining content that is picked up by search engines and shared on social media.
5. Use Of Social Media
All website traffic from social networks like Facebook, Instagram, Pinterest, Twitter, Snapchat, and others is included in the social media digital marketing channel.
Social media traffic can be free organic traffic or paid advertising.
In recent years, social networks have made it difficult for e-commerce companies to make themselves known with free initiatives. They want you to pay to play.
If you're thinking about running paid ads on social media, consider the following:
Facebook ads
Instagram advertising
Advertising on Pinterest
Ads on Snapchat
6. Partner Traffic
All website traffic from affiliate partners is included in the affiliate digital marketing channel in exchange for a commission on all successful orders.
Your affiliate program might be introduced on well-known networks like:
com
com
Rakuten shared link
You can build relationships with a rebate website like eBates, coupon sites like Retailmenot.com, deal sites like Slickdeals.net, bloggers, and internet influencers.
7. Referral Traffic
The digital referral marketing channel includes all website traffic that comes from literally everything else on the web, including apps.
These can include websites where you can place display ads, sponsored blog posts, or digital newspapers. I usually include everything that is not included in the other 7 channels, both organic and paid.
8. Direct Traffic
A direct channel includes all website traffic that goes directly to your website without a referring website. People usually enter your website URL directly into their web browser or access their bookmarks.
Direct traffic also allows you to measure some of your marketing efforts offline, such as through radio, television, or events. For example, when people see your ad on TV, they can use their smartphone to directly access your website.
9. Chatbots
With the development of artificial intelligence technologies, the popularity of chatbots is also growing. Chatbots are programs that respond to customer messages much faster, which helps increase sales. Bots respond to messages, so the real person doesn't have to.
10. Voice Search
Verbal communication with search engines and virtual assistants was already introduced by Alexa, Siri and Google some time ago. As Internet users rely on it more and more, it cannot be ignored.
This also poses a challenge for digital marketers. Unlike text search, voice search often returns only one more relevant result, which is displayed and read to the user. SEOs may need to rethink which keywords to optimize for, as only the best will get the full score.
The Bottom Line
The one thing I always recommend when creating a Digital Marketing Channels strategy is to define your objectives (goals) as well as set performance metrics. This is the only way to track performance and be able to do more of what works.
Also Read: Best Monitor Arms Of 2022
Related posts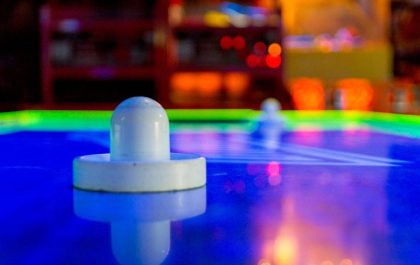 Schwarzlicht Minigolf Auf 18 Loch Platz – Einkaufszentrum Wafi Dubai
Schwarzlicht Minigolf Auf 18 Loch Platz – Einkaufszentrum Wafi Dubai  – One of the All-Time Most Successful Attractions to Enter…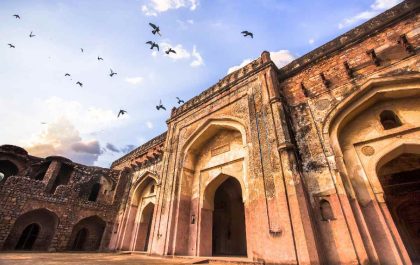 Mughal Delhi Una Visita A Pie En Un Pequeño Grupo De Timeless Tale
Mughal Delhi Una Visita A Pie En Un Pequeño Grupo De Timeless Tale – Greetings from Delhi, India, a truly…