Free Antivirus Software
Antivirus Software – Computer viruses designed to damage or access your computer are more common than ever. Each type has an end goal: to make money by selling your personal data or soliciting money through a ransomware attack. Fortunately, there are several antivirus software alternatives available to safeguard your device, many of which are free. We conducted our investigation for this study in order to identify the top free Antivirus Software programs.
Also Read: All About Marketing Assistant Job
2. Norton – The Best Antivirus For Windows In 2022
While Norton doesn't presently offer a free plan, it does provide a risk-free 60-day money-back guarantee that offers you 2 months to test it out and see if it's appropriate for you. Norton is by far the best antivirus for Windows in 2022.
In addition to perfect malware detection against all known and emerging cyber threats, Norton also offers excellent phishing protection, a smart firewall with many customization options and protection for online shopping and banking.
It also includes a variety of high-quality extras, such as:
VPN (Unlimited Data): Supports high speeds, works with streaming sites like Netflix, and has additional features like Tor support and split tunnelling.
Password Manager: Automatically generates, saves and fills in logins, checks password security and has automatic password change (only the best offline Windows password managers like Dashlane offer this feature).
Parental Controls: Filter out inappropriate content, restrict device usage, and track YouTube and Hulu usage (Norton tops our list of the best antivirus with parental controls).
System Optimizers – Remove junk files from Windows and web browsers, improve startup times, and defragment your hard drive.
Dark Web Monitoring: Real-time scans of dark web forums, data leak databases, and credit reports.
Norton is also very easy to use on all operating systems, supports up to 5 devices, and doesn't slow down your system – it also has a game mode so you can play games while running in the background without problems.
2. Bitdefender Antivirus Free for Windows — Lightweight with advanced anti-malware and web protection.
Bitdefender Antivirus Free's malware scanner for Windows achieved a 100% detection rate during my tests, making it one of the best completely free antivirus you can get. In addition, Bitdefender uses a cloud-based scanner, which means that most of the detection and analysis is not done on your PC, which reduces its impact on the system. I didn't notice any slowdown on my computer even during a full system scan.
Additionally, Bitdefender offers top-notch phishing defence. During testing, it successfully blocked a large number of bogus websites that had evaded the built-in security features of Firefox and Chrome browsers as well as other anti-phishing antivirus programs.
When you upgrade, you'll also get access to the very handy Profiles feature, which allows you to quickly and easily optimize your PC's performance for different activities and situations. Profiles you can choose from:
Work Profile: Improved email security and reduced system slowdown.
Movie Profile – Prevents pop-up notifications and reduces background processes.
Game Profile: Optimizes system performance for gaming.
Public Wi-Fi profile: Turn on specific protections to stay safe when using public Wi-Fi hotspots.
Battery Mode Profile – Makes changes to the software to save battery power.
Additionally, you may configure Bitdefender to modify your profile automatically based on the programs you use.
Bitdefender's paid plans are very affordable, starting at INR 23.99 per year, and are all backed by a 30-day money-back guarantee.
3. Avira Free Security for Windows – Progressive Cloud-Based Malware Scanner With System Cleaning.
The complete anti-malware engine of Avira Free Security for Windows is housed in the cloud. Avira is hence incredibly quick, light, and resource-efficient.
In my tests, Avira's anti-malware engine successfully identified the majority of the malware files I had previously downloaded to my computer, and I experienced little to no sluggishness while using CPU-intensive apps while a scan was in progress.
Unlike the free antivirus Bitdefender, which is very effective but rather meagre, Avira includes a lot of great extra features such as:
Browser extension "Safe shopping".
Privacy and performance optimizer.
VPN (monthly limit 500 MB).
Password manager.
Game accelerator.
Shred documents.
Good phishing sites, online trackers, and annoying adverts are all blocked with the Safe Shopping browser plugin for Firefox and Chrome. When purchasing online, the addon also automatically suggests links to better prices. I really found a lot of helpful recommendations, but they didn't always work (though they were still nice!).
One of the finest antivirus packages of 2022 is Avira Prime, which costs INR 59.99 a year. It is a little more costly than some of the competitors but comes with unlimited data, support for multiple devices, and powerful system optimization tools. All annual memberships from Avira come with a 60-day money-back guarantee.
4. Panda Free Antivirus Software for Windows – Good Virus Defense With Decent Extras
Panda Free Antivirus for Windows is light, secure and easy to use: during my tests, the Panda virus scanner found many more adware, spyware and ransomware files than Windows Defender. Panda's real-time protection also worked very well, blocking most of the malicious files I tried to download to my computer.
Another feature of Panda that makes it a great choice for Windows users is the Rescue Kit feature, which lets you download a bootable version of Panda to a USB drive and then use the USB drive to clean up the infected PC and start it up.
Panda's free antivirus also includes a secure VPN. It offers fast connection speeds but only allows you to connect to 1 server and has a data limit of 150MB per day – a big improvement over Avira's 500MB per month, but still not enough data to stream or share files. If you are interested in unlimited streams or torrents, you will need the best VPN.
5. TotalAV Free Antivirus –  The Most Intuitive Free Antivirus
In my tests, TotalAV's cloud-based malware scanner detected and removed more malware samples than most antivirus programs, and it successfully identified virus files, highly sophisticated cryptojacking, and ransomware. TotalAV Free Antivirus provides excellent protection against viruses and phishing.
The anti-phishing defence offered by TotalAV is likewise excellent. An extensive blacklist is used to find known phishing sites, and an AI-based phishing detection system is used to find new threats. The anti-phishing feature performed almost flawlessly in my tests, blocking access to more dangerous websites than Chrome's own phishing tool. Only Norton and Bitdefender have banned the riskiest websites listed by TotalAV out of all the antivirus programs on this list.
Total AV is also the most intuitive free antivirus for Windows on this list, with easy-to-use and straightforward features and functions in a minimalist and well-designed toolbar. I had no problem navigating the TotalAV dashboard and it was very easy for me to access and use all the tools provided.
Upgrading to one of Total AV's premium plans gives you real-time malware protection and useful additional features such as device optimization tools, unlimited data VPN, password manager and more. TotalAV paid plans to start at INR 19.00 per year and are all backed by a 30-day risk-free money-back guarantee.
How To Select The Ideal Free Windows Antivirus Program For Your Requirements
Malware recognition Make sure the antivirus application you use on your device has a strong malware scanner that can recognize both known and novel malware, including trojans, spyware, ransomware, rootkits, and keyloggers. The fundamental goal of an antivirus is to protect you from malware. My top choices all have 100% or around 100% malware detection rates.
Minimum slowing down. Streaming video, playing games, or even just browsing the web might be slowed down by antivirus software, especially while a complete system scan is in progress. You won't even be aware that products like Bitdefender, Avira, and TotalAV are installed because of how lightweight they are.
Functions. While the majority of free antivirus products have certain functional limitations, some of them come with a number of add-ons. For instance, Kaspersky offers data leak monitoring, Panda offers a free VPN (150MB/day), and Avira offers a simple free password manager. All these capabilities, as well as camera protection, parental controls, cloud storage, and other features, are available without restriction from paid companies like Norton.
Antivirus Software uses simplicity A free antivirus program should be incredibly simple to use and provide the same outstanding user experience that Microsoft developed into its own PC antivirus because Windows Defender is already simple to use and always effective. All of the items on this list offer user-friendly dashboards, user-friendly functionality, and respectable customer service.
Also Read: Why Web Security Is So Important
Related posts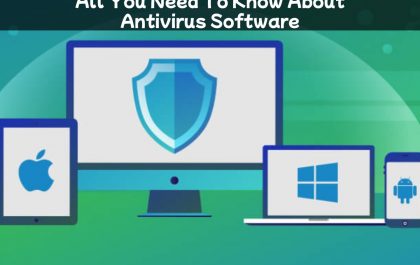 All You Need to Know About Antivirus Software
Introduction Antivirus software is designed to remove viruses from your computer. Without an antivirus package, your system will be susceptible…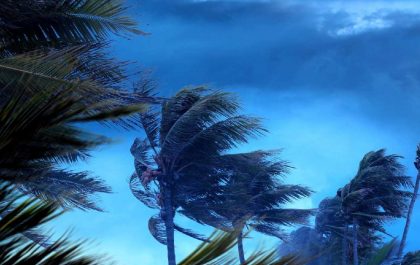 How to Prepare for a Hurricane
Hurricane – Mother Nature has a habit of reminding us who is in charge from time to time. While it…