Hurricane – Mother Nature has a habit of reminding us who is in charge from time to time. While it is impossible to predict when or where a hurricane will strike, being prepared is the best way to limit potential damage.
When a major storm approaches, listen to the weather radio or watch your local news channels for updates. Also, if authorities request an evacuation, follow all orders. Follow these ten hurricane and storm preparation steps to keep your home and loved ones safe before disaster strikes.
Also read : All About XaaS (Anything as a Service)
How to prepare for a hurricane
Stay up to date on COVID-19 vaccinations . The COVID-19 vaccines  help protect you from getting sick or very sick from COVID-19. Keeping up-to-date on immunizations lowers the chance of getting seriously ill from COVID-19 while sheltering from or evacuating from a hurricane, and it also lowers the chance of needing health care services when hospitals are under pressure from the natural disaster.
Pay attention to the level of COVID-19 in the community  in your area and follow the recommendations to stay safe. Take steps to protect your health and the health of others as you prepare for the hurricane.
When you go to check on your neighbors and friends, be sure to follow CDC guidelines to protect yourself and others.
Ten steps to prepare for a hurricane
Make a plan
If an evacuation is necessary, turn off all utilities and follow the disaster preparedness plans for your area. Choose a common meeting place or single point of contact for all family members. If you have pets, make an evacuation plan for them too.
Protect outside
Large trees and shrubs should be pruned, and all lawn furniture, potted plants, bicycles, and toys should be brought inside. Secure outdoor statuaries with burlap or blankets tied with yarn if necessary.
Install storm shutters
Protect windows, doors and skylights with the appropriate safety glass or shutters. You can nail pieces of plywood to window frames for last minute protection.
Take a look at the tapestries and art.
Check the tapestries for damage and make notes about your art collection and any existing damage. Ensure that artwork on exterior walls is moved indoors and onto the floor. More information on protecting your art and other valuables from severe storms, winds, and flooding can be found here.
Move your cars
Move the cars to higher ground or park them in front of the garage door in your garage. Park away from trees, power lines, and low-lying areas.
Load your equipment
Fill your car's gas tank, charge your mobile phone, check your generator and prepare enough fuel in case of a power outage.
Turn off appliances
Move appliances and household items away from exterior doors and window openings. Store them in cabinets or cupboards.
Store important documents
Legal documents, birth certificates, marriage certificates, financial documents, and insurance policy information, as well as valuables such as jewelry, should be stored in a safe deposit box or a safe bolted to a cabinet inside your home.
Prepare an emergency kit
Gather flashlights, portable radios, spare batteries, non-perishable food, bottled water, money, blankets, clothing, and toiletries.
Define a safe room
This enclosed space must be located on the first floor, in the center of the house, and must be devoid of windows. Until the storm has passed, avoid all unprotected windows and doors.
Also read : Know, Why Business Transcription Is So Important?
Related posts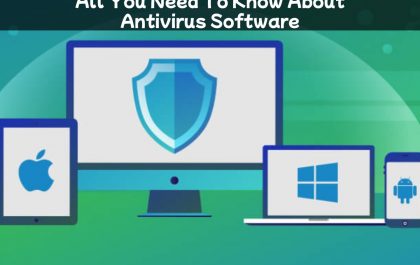 All You Need to Know About Antivirus Software
Introduction Antivirus software is designed to remove viruses from your computer. Without an antivirus package, your system will be susceptible…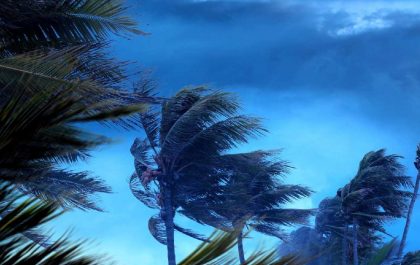 How to Prepare for a Hurricane
Hurricane – Mother Nature has a habit of reminding us who is in charge from time to time. While it…