Windows – Your computer is most vulnerable when its operating system is out of date.
While system updates don't protect you the way an antivirus does, updates help protect your PC from the latest malware and other online security threats, often targeting vulnerabilities in outdated software.
Our step-by-step guidelines below will lead you through the process of upgrading your PC to make it as secure as possible. Windows 8 and 10 have made it easier and easier to install updates.
Also read : Best Monitor Arms Of 2022
Why Are Operating System Updates Important?
However, there are good reasons why Microsoft and other operating system developers are pushing for updates. It is worth taking the time to improve your system update settings for the following reasons:
Updates enhance system security. Malware is evolving and your operating system needs to keep up with the times. Microsoft may not support older versions of Windows, which increases the risk of viruses and other malware. Some updates fix security holes that make it harder for cybercriminals to carry out exploit attacks and steal your personal information.
Updates make it easier to support new software. Technology advances and new software is released every day, and these new programs, especially hardware drivers such as printer software, work better with updated versions of Window.
Updates speed up your computer. Finally, Microsoft makes improvements to Windows from time to time through updates. Your system may become more responsive and efficient after the upgrade.
How to update Windows 8.1
Click the start button.
Click control panel on the right. You should see a window like to the one below.
Click system and security.
Then click windows update. The window below should appear.
Click check for updates on the left sidebar to check for new updates. For this step, your computer must be connected to the internet.
Windows update will tell you that your system is up to date, or suggest you install some updates. Click install updates if prompted.
Let the updates complete. Feel free to use your computer though they download.
Reboot your machine to complete the installation.
View earlier updates
You have the option to examine the update history on the Update window's left side. The most recently installed updates are listed here, sorted by status, severity, and installation date. If a malicious update is causing problems, you can remove it from this window.
Configuring Update Options
Select "Change settings" on the left sidebar under "Windows Update" and you'll see an option to schedule automatic updates.
Here you can set Windows to update automatically. In addition, you can:
Choose the perfect time to check for updates.
Choose a time when you are unlikely to use your computer, as updates usually require a restart.
Decide if you want to automatically install elective updates.
Permit trusted users to update the computer. Do not, however, grant minors administrative rights.
Also read : All you need to Know About Business Communication
Updates For Windows 10
Updates for Windows 10 will be downloaded and installed automatically in the background. Windows will notify you when a restart is necessary and give you the option to restart right now or later. Remember that if you wait too long to restart, Windows will ultimately demand it.
 However, you can still manually check for new changes.
Open the Windows 10 Settings menu using the Start button or the checkbox icon in the lower left corner of the taskbar.
Click the Update & Security icon.
Click on Windows Update which should lead to the following screen.
Click the Check for Updates button.
View Previous Updates
The View Update History link works the same as it did in previous types of Spaces.
From here you can view newly installed updates and remove problematic ones. However, remote updates will eventually reappear later.
Configuring Update Options
By clicking Change Activity Hours in the Update window, you can set the timeslot during the day when you are most likely to use your computer. Windows will avoid restarting between these times.
There is also a built-in "More Options" link that allows you to:
Choose whether to download updates over metered connections (such as mobile data where usage is limited).
Enable or disable the reminder when Windows restarts for an update.
Optimize delivery by setting it up. If you have other machines on your network, this function expedites the updating procedure. Although it might require more system resources, using this is safe.
Finally, if you're concerned about data usage on a restricted network, the "Advanced Options" link in the window above allows you to set up upload and download restrictions.
Do I really need to Update Windows?
Yes, it is very important to keep your Windows system up to date.
Important bug fixes and security improvements included in Windows firmware upgrades stop hackers from utilizing your machine, accessing your personal data, or employing hidden spyware to monitor your behavior.
Luckily, Microsoft has made it easy to update your PC or laptop, but you can shadow our step-by-step guide to make sure you update your system successfully.
How do I know if I necessity to upgrade my computer?
To check for updates for Windows 8.1, click Start > Control Panel > System and Security > Windows Update > Check for Updates. A window will display available updates. If updates are available, click Install Updates and follow the instructions.
Although Windows 10 systems are set to update automatically, you can check for Windows 10 updates by going to Windows Settings in the Start menu and clicking Update & Security > Windows Update > Check for Updates.
Also read : What is Dawg Business and How to Start?
Related posts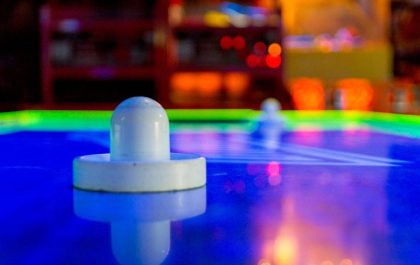 Schwarzlicht Minigolf Auf 18 Loch Platz – Einkaufszentrum Wafi Dubai
Schwarzlicht Minigolf Auf 18 Loch Platz – Einkaufszentrum Wafi Dubai  – One of the All-Time Most Successful Attractions to Enter…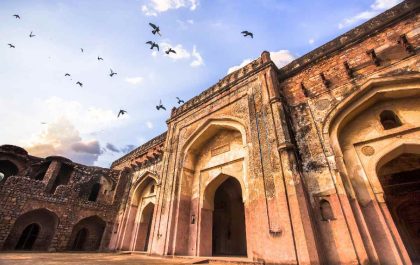 Mughal Delhi Una Visita A Pie En Un Pequeño Grupo De Timeless Tale
Mughal Delhi Una Visita A Pie En Un Pequeño Grupo De Timeless Tale – Greetings from Delhi, India, a truly…