Business Transcription – Businesses are required to keep an accurate account of their communications and often rely on different forms of note-taking of valuable pieces of information (i.e., business meetings, interviews or legal proceedings). Whether it's conference calls or keynote speeches, it is helpful for businesses to have a detailed written account of information to reference at a later stage. Taking notes though is not enough: transcription is much more efficient, as it is done retroactively from the digital audio file and it captures the comprehensive account of all details. Transcribers provide a much more accurate account than somebody who is simply taking notes, as they can go back and check the recording many times and make sure that the transcript is as good as possible.
Also read : How to Mix Business and Pleasure For Successful Working
What Exactly Is Business Transcription?
Business transcription is the transcription of any audio or video recording for commercial or professional purposes, such as interviews, webinars, seminars, teleseminars, teleclasses, presentations, workshops, personal notes, meeting notes, conferences, and other items. In other words, business transcription is any type of transcription other than medical and legal transcription.
Professional business transcription is the process of converting audio or video files into text format for companies in various industries.
Each company listed on the stock exchange must meet the condition of holding each meeting on its business, thus updating its business results for its investors.
Main Types of Business Transcription
1. Edited Transcript
An edited transcript is where the script is formalized and then properly edited for brevity, readability, and clarity. The edited transcript highlights issues like jargon, grammatical errors, and incomplete sentences. Therefore, this type of efficient transcription is vital.
When transcribing recorded material, the edited transcript also corrects punctuation and spelling and can present words more formally.
2. Verbatim Transcription
The verbatim transcript captures the verbal and non-verbal components of the transcribed discussion. This means that slang, fillers, stutters, and any misplaced information in the transcript is corrected.
Much of the information that must be recorded in the verbatim transcript is much heavier than it appears, making the job more difficult than it appears.
3. Smart Transcription
Sometimes thought of as smart word-for-word transcription, this solution is basically thought of as transcribing audio into readable text.
Here, experienced transcriptionists have more freedom to edit and subtract parts of speech compared to other transcription options.
While smart transcription fully comprehends the delivered speech, it focuses on conveying the correct meaning of the speech in its entirety. This can include sentences and phrases that are repeated.
Importance of Business Transcription
A massive volume of video and audio content in the form of conference calls, presentations, and investor meetings is created in the business arena on a routine everyday basis. All of these are very important and may introduce important financial data and are deployed to develop new driving and business plans.
Business transcription ensures that all important business marketing, financial, and legal decisions are documented in writing.
There is a list of benefits namely:
Receiving such information for future archiving or referencing purposes.
Saving on time, resources and effort – you don't need to hire a committed team for transcription.
Video/audio conversion into text format can assist with SEO and enhance online presence.
How Business Transcription Helps You
A reliable business transcription provider will assist with storing important and sensitive business data and utilize it in multiple formats.
You are required to record or archive the business proceedings in a good manner
Record your video and audio recordings in text format. All kinds of files can be transcribed including wav, MP3, etc., and converted to PDF, .docx, .doc, or Txt files.
You will receive a detailed and accurate report of important business proceedings from transcribers. It will help in preventing lawsuits and disputes.
Meet your deadlines timely and also save time.
Advantages of Business Transcription
Grabbing Attention
Audio or video transcribing into text lets the business include SEO-focused keywords in the transcript which enhance brand visibility. It assists the brand in creating an undeniable digital presence.
Wide Global Reach
When an audio or video is transcribed and shared in many languages, it becomes simple for the business to collect an audience from different geographies. Also, transcripts can be processed and understood by hearing-impaired audiences too. So, transcription aids the business in communicating concepts, ideas, and aims to a larger audience very easily.
Accessibility Is Easy
Transcripts can be accessed easily anywhere and anytime. It does not need specialized software or tools to run audio or video files. The transcripts can be converted, translated, and received by anybody.
Records Important Details
One of the primary benefits of transcription is that businesses can archive essential data, links or information and store them for future reference.
What Is the Importance of Business Transcription?
Every day, a massive amount of audio and video content is created in the business world in the form of presentations, investor meetings, and conference calls. All of these are critical, as they may present critical financial data and are used to develop new business and competitive strategies. Business transcription ensures that you have a written record of all conversations pertaining to important financial, marketing, and legal decisions in your company.
The majority of companies need compulsory business transcriptions to avoid lawsuits and disputes further on. Selecting a professional transcription company for business dealings can assist with expanding business by making use of a range of business intrinsic services. Businesses that make use of transcription outsourcing get extra benefits like:
Expertly transcribed transcripts archive all essential details and save you from remembering or debating over petty issues.
Exact material for reports and letters to be sent to shareholders, clients, and customers
Flexibility to reformat present digital content like podcasts, webinars, and dictations into physical books/eBooks and other courses.
Time and feasibility to produce a content strategy for product creation and SEO
Conclusion
Businesses are required to keep an accurate account of their meetings and various communications and often simple notes aren't enough to retain searchable records. Redacting a detailed written account of proceedings can be very time consuming, and not as efficient if handled in house. Outsourcing the work to professional transcription services can prove to be the fasted and most effective strategy.
Business transcription has made it easier for every company to keep track of important business meetings that can help them make money and ensure that two parties have a clear understanding of information.
Tridindia, a transcription solutions provider, provides transcripts of your audio and video files at an affordable price and with a quick turnaround time.
Also read : What is the Difference between Virtualization Vs Cloud Computing?
Related posts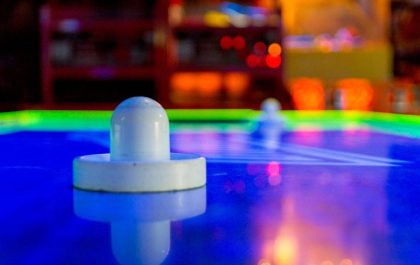 Schwarzlicht Minigolf Auf 18 Loch Platz – Einkaufszentrum Wafi Dubai
Schwarzlicht Minigolf Auf 18 Loch Platz – Einkaufszentrum Wafi Dubai  – One of the All-Time Most Successful Attractions to Enter…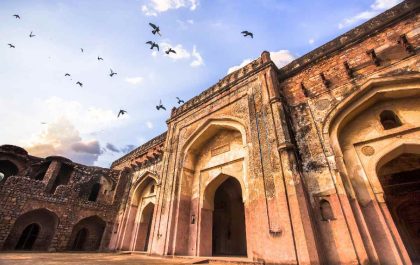 Mughal Delhi Una Visita A Pie En Un Pequeño Grupo De Timeless Tale
Mughal Delhi Una Visita A Pie En Un Pequeño Grupo De Timeless Tale – Greetings from Delhi, India, a truly…