Real Estate Housing Market – We are just around the corner in 2022 and quickly entering the new year. This makes this the perfect time to forecast the real estate situation for 2023. With rising mortgage rates, home sales and, in some areas, home prices, a slowdown and increased uncertainty in the market, many homeowners, potential sellers and potential buyers are nervous about the coming year.
It's also not in vain. Consider that the average 30-year fixed-rate mortgage at the time of writing was 7.04 per cent. Inflation is frighteningly high at 8.2 per cent. Existing home sales decreased 1.5% from August to a seasonally adjusted 4.71 million units per year in September, the worst rate in ten years, according to the National Association of Realtors.
We reached out to several industry experts, all of whom offered exciting predictions as to where mortgage rates, home prices, buyer competition, housing supply, home sales, and affordability will move in 2023. Curious to know what the pros think? Read their estimates and forecasts.
Will Mortgage Rates Continue To Rise In The Housing Market in 2023?
With interest rates almost doubling from their lows in early 2022, it's reasonable to assume that home financing costs won't drop this year. But what about all of 2023? Is there light at the end of this dark tunnel?
Some say no. "Continued inflation, higher overall interest rates, potential recession and geopolitical tensions will drive up 30-year and 15-year mortgage rates throughout 2023 and bring the two rates closer together as short-term risks rise," warns Denis Shirshikov. An Awning.com strategist and professor of economics and finance at the City University of New York believes benchmark 30-year and 15-year mortgages will average 8.75% and 8.25%, respectively, through 2023.
Robert Johnson, Professor of Finance at the Hyder School of Business at Creighton University, shares some of these views.
"Financial market investors estimate the Fed to raise its target federal funds rate by 175-200 basis points from present levels by the end of 2023." This indicates that mortgage rates for 30 and 15 years will be around 8.50% and 7.70%, respectively," he explains.
Rick Sharga, executive vice president of market intelligence at ATTOM Data Solutions, a real estate and property data analytics firm, is upbeat. He claims that rates would peak at roughly 8% and 7.25 per cent for 30- and 15-year loans in early 2023, respectively, and then "gradually fall during the year to stay in the 6% level." It depends on the Fed's capacity to contain inflation and smooth out aggressive rate rises."
Three Different Paths For Interest Rates
Meanwhile, Nadia Evangelou, senior economist and director of real estate research at the National Association of Realtors, suggests three different rate scenarios for the coming year.
"In Scenario #1, inflation remains high, forcing the Fed to raise interest rates repeatedly. This means mortgage rates will continue to rise, perhaps closer to 8.5%. In Scenario 2, the CPI is more responsive to the Fed's rate hike, and inflation slows gradually, resulting in mortgage rates stabilizing at around 7% to 7.5% by 2023. In Scenario #3, the Fed repeatedly raises rates to contain inflation, and the economy falls into recession. This could lead to rates dropping up to 5 per cent," he explains.
Will home sales drop?
Each of the three gospel scenarios for mortgage rates will have a big impact on home sales. In each case, sales will decline; the only question is how much.
"Higher rates in Scenario #1 could result in home sales falling more than 10 per cent next year," he continues. "In Scenario #2, home sales are down 7% to 8%. And in the third scenario, activity at home could also fall by more than 15 per cent."
Our other experts agree that the slowdown in home sales that occurred throughout the year will continue into 2023. Sharga believes existing home sales will slow down in 2023, likely hovering in the 4.5 million range, with new home sales at around 600,000.
Listings may no longer move at lightning speed. "Recently, the number of days in the market has reverted to more normal levels, and as the market continues to cool, we may see it approach 30 or more days in 2023," he adds.
Shirshikov understands these feelings. "The average number of days on the market will climb two to three times from where it is now," he predicts.
What will happen to the cost of houses?
Interestingly, due to low inventory levels, "housing prices will not come down in 2023," Evangelou predicts. "I expect prices to be relatively stable, up just 1 percentage point."
However, Johnson believes higher interest rates will affect housing costs and prices. "You will see a weak Real Estate Housing Market with prices lower than the current level," says Johnson.
This is not good news for sellers, but good news for those looking for housing.
"Many potential buyers are still patiently waiting to enter the market. Assuming house prices go down, you will start to see some of these buyers, especially full cash or lower cost buyers who are less affected by any concerns about interest rates," explains Scott Krinsky, Residential partner. The banking division of Romer Debbas, a Manhattan Real Estate Housing Market legal company.
According to Sharga, the national cost of housing will almost certainly fall, at least marginally, perhaps by 5 to 10 per cent.
"Some of the more costly markets may see larger decreases." "Limited supply, strong credit quality among current mortgage holders, and demand from young people hoping to become homeowners should keep prices from falling anymore," Sharga writes.
Will it be a buyer's or seller's market in 2023?
It was a seller's market for two years. Will 2023 be more favourable to buyers or sellers in most markets? Greg McBride, the chief financial analyst at Bankrate, says that "affordability and economic challenges will dampen demand from homebuyers and the number of homes available for sale will remain limited. Therefore, it will continue to be a more balanced market than it is skewed one way or the other."
Krinsky expects leverage to vary from country to country, depending on the type of market.
"During the pandemic, we saw a new surge in price wars in suburban and smaller markets, likely due to the push for more space and flexibility to work remotely across the country," says Krinsky. "Now that many offices and businesses have returned to near full capacity and are fully operational, there is hope that larger markets can return to pre-pandemic levels, and we will see increased demand there."
On the other hand, Johnson anticipates fewer cards being used by businesses. "It will be a buyer's market next year since many reticent sellers will certainly capitulate, boosting the availability of houses," he says.
Will the housing stock increase?
In recent years, housing shortages have fueled a frenetic market. But forecasts of the housing stock for 2023 differ among experts.
"Before the 2008 housing crisis, housing stocks were peaking for about 13 months, double what we would see in a healthy market," Sharga says. "Today, we have a three-month supply, about half of what we need. Current homeowners are unlikely to swap their 3% mortgage for a new home with a 7% loan unless necessary, so existing housing stocks should remain low. And builders have cut home starts over the past three months. This means that we are also unlikely to see a significant increase in the supply of new buildings shortly."
But others foresee an increase in supply next year. "Throughout 2023, the housing stock will increase as housing becomes more and more unaffordable due to high rates," Shirshikov said.
Will houses be more affordable?
"If inflationary pressures ease and we see a significant reduction in mortgage rates next year, that will ease some of the pressure on buyers, but only a little," McBride explains. "Prices will be fairly stable, and in many markets, they are 40 per cent or higher than before the pandemic."
Shirshikov argues that "housing prices will not decline accordingly." Any "price decrease will not be sufficient to offset the increase in interest rates and their contribution to the monthly [mortgage] payment." As a result, he claims, homes may become even less affordable.
Johnson agrees that higher mortgage rates and lower home prices in 2023 will likely largely offset each other. His opinion: "The overall affordability of housing will not change dramatically."
The final result of the Real Estate Housing Market in 2023
Reviewing the potential Real Estate Housing Market next year, most professionals agree something like a transitional year, characterized by uncertainty.
"The Real Estate Housing Market will be cool in 2023, demand will be sluggish, and the number of properties available for sale will be limited," predicts McBride. However, "mortgage rates could come down significantly next year if inflationary pressures ease."
"We hope that as housing demand and supply normalize, interest rates may start to come down," agrees Krinsky. "Until that happens, those who cannot pay the cost of borrowed money will have to keep waiting. Those who sit on the sidelines hoping for rates to decrease soon may have to accept that the reduced rate funding windows opened in 2020 and 2021 have closed. "However, if mortgage rates do not change significantly, borrowers will search for fewer loans to buy, and we will see a further fall in rate-based refinancing activity," Sharga says.
"As more homeowners stay put, we may also see an increase in home loans and property lines of credit throughout the year." In other words, if a move is impossible, a reconstruction may be done.
Related posts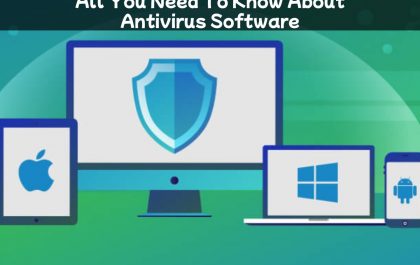 All You Need to Know About Antivirus Software
Introduction Antivirus software is designed to remove viruses from your computer. Without an antivirus package, your system will be susceptible…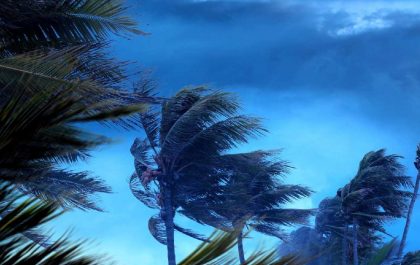 How to Prepare for a Hurricane
Hurricane – Mother Nature has a habit of reminding us who is in charge from time to time. While it…