5 Key Considerations for Building a Small Business Website
Small Business Website – You are aware that creating a website for a small business is a piece of cake. However, it is not constantly an easy task. Although the current trend is to create web pages quickly , designing the perfect website for your business can still be a complex task. Relying on proven strategies will boost your confidence and save you both time and energy in the long run.
Also read : All About Marketing Assistant Job
In this, you will find five key considerations to take into account when creating a website for your business:
5 Big Considerations for Creating a Website for a Small Business
1.    Formulate a plan.
2.    Choose the platform of your website.
3.    Decide on a domain name.
4.    Select a quality hosting.
5.    Decide whether to outsource development work.
Let us begin!
1. Formulate a plan
Let's first discuss developing a trustworthy plan. Here, we refer to clearly outlining the objectives of your website and determining how to carry them out.
This step is vital for several reasons:
A plan is the reference point to refer to any subsequent decision.
You will have a roadmap that can be used to set deadlines and goals.
You will be able to adapt to the surprises that arise.
Once you have the answers, you can identify your top priorities and figure out how to achieve each of them. Once this stage is over, you will have a clear and defined plan that will propel you to the next phase.
2. Choose the platform of your website
This consideration is possibly the most important after formulating a plan. The wrong decision could slow down and negatively affect your budget, so it is important to take your time.
There are numerous choices you can choose from, each with its own pros and cons:
website builders
Solutions like GoDaddy Website Builder will get you up and running quickly. This is the best option for some businesses. However, if you're building a website for a small business that will need a more flexible and scalable deal than many site builders offer, you'll need to consider other alternatives.
Content Management Systems (CMS)
Collaborative platforms like WordPress and Joomla! they provide a balance between ease of use, flexibility, and scalability. Creating a website for a small business with WordPress, for example, requires some intermediate skills, such as installing the plugins that will increase the flexibility of your website. It is not difficult to build a website with a CMS like WordPress, However, it is more complicated than utilising a website builder.
Old hand coding
You have the most freedom with this approach. However, it would be difficult for you and would require specialised skills to code your own website.
Based on the plan you developed before, you should conduct some research at this point. Although you should choose the solution that best meets your demands, it is generally vital to take into account the platform's usability, its capacity for handling multiple users, how well it manages SEO, and its customising possibilities.
Also read : 7 New Age Marketing Qualities
3. Decide on a domain name
We'll start by discussing the ideas of domains and hosting. Given that it is where your website "lives," think of web hosting as your house. You will need to provide the address for visitors to find your home, which is your domain name.
The wrong domain name could cause confusion for your visitors, therefore picking the appropriate one is crucial. Even worse, they might fail to locate you.
Establishing the right domain name is like an art form, but the key is to keep it short and pronounceable. Much better if it contains your brand! Also, today there are multitudes of domain extensions available, geographical or industry specific, for example, .attorney , .construction , .photography , etc.
Test It
When you find the domain name that interests you, you will have to register it. There are plenty of registrars available, but you don't have to look far: GoDaddy has already been chosen by millions of website owners, offering a great selection of domain extensions.
4. Select a quality hosting
A decent hosting provider is almost as crucial as a good domain name. If you choose a subpar alternative, you can get stuck with a supplier that can't scale as your company grows and who doesn't provide enough assistance when things go wrong.
Knowing what web hosting is and how to choose one can help you make this decision, but fundamentally, but fundamentally you are looking for a hosting that can provide:
24/7 technical support, always available for whatever you need.
A dedicated hosting for the chosen platform.
Security included so you don't have to worry.
A set of features adaptable to your needs.
Once more, we wish to provide you with the simplest choice. For all kinds of websites, GoDaddy has a choice of hosting packages that satisfy these requirements.
5. Decide whether to Outsource Development Work
Now that your plan and basic tools are viable, you can choose to develop your website in-house or subcontract the work. There are a various pros and cons to keep in mind:
Creating a website internally is cheaper, and you will have complete control over its design and development. However, it will have an extra cost regarding the quality of the design and it will take you some time.
Outsourcing the work is more expensive, but you are entrusting the design of your website to an expert who can offer you good value for money, in addition to their professional experience.
If your needs are equally basic and your budget on the small side, the website builderoption is probably the solution. Being tools developed to do it yourself, it will not be necessary to outsource the work.
If you go with a CMS and decide that internally is the best way to create a website for your business, checked out these tips on how to build your own website.
If you decide to outsource the work, choosing a web design company, freelance web designer, or developer will require some additional searching.
Conclusion
In order to stay current and up to date with your competitors, a professional looking website is crucial. It's not just a simulated business card, it can be instrumental in generating new leads and marketing strategies. However, the hard part is knowing where and how to start creating a website for your business, as you could end up wasting valuable time if you are not fully prepared.
In this post, you have found five key considerations to keep in mind when creating a website for any small business:
Determine goals and a plan before beginning development.
Choose a platform that can help you accomplish your goals.
Select a quality and marketable domain name.
Choose a suitable hosting that suits your needs.
Decide if you should manage the development of your website at home or leave it in the hands of experts.
By applying these key considerations from the start, you'll be ready and ahead of the game to create a well-functioning website for your business's success.
Also read : How To Set Up An Antivirus Software Program On A Pc
Related posts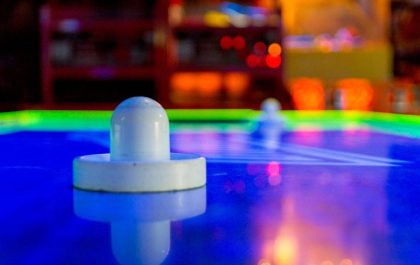 Schwarzlicht Minigolf Auf 18 Loch Platz – Einkaufszentrum Wafi Dubai
Schwarzlicht Minigolf Auf 18 Loch Platz – Einkaufszentrum Wafi Dubai  – One of the All-Time Most Successful Attractions to Enter…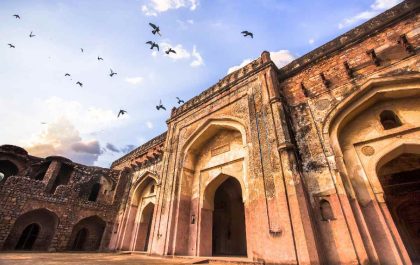 Mughal Delhi Una Visita A Pie En Un Pequeño Grupo De Timeless Tale
Mughal Delhi Una Visita A Pie En Un Pequeño Grupo De Timeless Tale – Greetings from Delhi, India, a truly…