Antivirus software is one of the most effective programs that should be installed on every computer as it helps prevent virus and malware infections. Your computer will run slower than before if your computer is infected with a virus. In addition, thousands of spyware and viruses on the Internet can be more dangerous for you because they can damage your files or your computer's operating system. If you are using your computer without installing an antivirus program, we strongly recommend installing antivirus to keep your computer running safely. Follow the instructions below to copy and install the software, including updating the antivirus application on your computer. This will protect your files from the latest viruses.
Also read : Full Review Of Pc Matic Subscription
Tip
To protect your computer from viruses, all new versions of Microsoft Windows include a Windows Defender feature that acts like an antivirus program. However, this feature is not as influential as an antivirus program.
Install An Antivirus Program
Installing an antivirus program is different from installing any other application or program. Follow the instructions below to install an antivirus program on your computer.
If you purchased your antivirus software on CD or DVD from a store, you must first insert the CD or DVD into your computer's drive. However, in any case, you can also configure the program on a USB storage device, such as a flash drive. When you install the program, a window will open during the installation process to guide you, and the installation process should start automatically.
If you didn't purchase a CD or DVD and instead downloaded an antivirus application from the Internet, you need to locate the file on your computer. If you have downloaded the zip file to install the program, you will need to unzip the file to access the installation files. Then find a file with a name such as install.exe, setup.exe or similar and double-click this file to start the connection process of the antivirus program. When you install the program, a window will open during the installation process to guide you, and the installation process should start automatically.
Follow the instructions to install the antivirus program in the installation process window.
Recommended settings are provided during installation to help your antivirus program work properly. One exception: the installation process recommends installing any helpful program for your computer or any toolbar for your Internet browser. Whenever you install an antivirus program and are prompted to install other software, you must choose not to install those other plans or uncheck all boxes. Also, the antivirus program does not necessitate any additional software to install and work correctly on your computer.
Close the installation window after the antivirus installation process is complete.
If you installed the software from a CD or DVD, remove it from your computer's drive.
After completing all the above steps, the antivirus program will be installed appropriately and ready to be used. Next, reboot your computer system; however, this is not required. However, if you restart your computer, all changes to the operating system will be applied accordingly.
After installing Virus Scan!
After installing antivirus software, you will need to scan your scheme for threats on your computer. First, most security packages provide three scan options: manual or automatic. Three scanning options offer different depths of inspection.
Fast Scan
A quick scan usually only checks the areas where you are most likely to get infected and takes between 10 and 20 minutes. In this scan mode, the scanner bypasses most of the network, which reduces processing power but increases speed; therefore, it is necessary to leave the computer alone when running. However, this option is often suitable for highlighting any problems.
Full Scan
If you have scanned your PC, you still face the virus issue. So, you need to do a full scan. The full scan option inspects all areas of the computer system to determine if there are any viruses; however, it may take longer, even several hours.
Spyware or other advanced malware may not be visible with a quick scan. Instead, they need a thorough check to find out. Although the full scan option is slow, it ensures no threats to your system.
Scheduled Scan
The scheduled scan option provides real-time protection for your computer by scanning files for viruses as they are used.
Update Your Antivirus Software Program After Installation
The default antivirus applications are outdated and do not have the latest spyware and virus definitions. As a result, antivirus software will not work correctly and will not be aware of newly created spyware and viruses, making your computer unsafe and vulnerable to infection.
After installing it on your computer, you must update your antivirus application to the latest virus and spyware definitions. Your antivirus application will protect your computer from all viruses and malware if you keep it up to date.
The antivirus program often automatically checks for and installs current updates. If prompted to update your antivirus automatically, select Yes to update your antivirus application. If it doesn't encourage you to update automatically, you need to do it right now.
Turn On Automatic Updates For Your Antivirus Program
Typically, most antivirus applications have the auto-update feature enabled by default. It is very recommended to always keep your antivirus software up to date; therefore, the automatic update function must be enabled in the antivirus program's settings.
The procedures below will help you determine if automatic updates are enabled in your antivirus application.
First, you need to open an antivirus package.
Look for the "Settings" or "Advanced Settings" button or link in the antivirus program's border. You may find "Updates" or similar options if you don't see this option.
Now, in the Updates or Settings box, find the option to download and apply updates Automatically. It can also refer to virus definitions instead of updates.
Then check if the automatic update option enable; check it for automatic program updates if it is not already selected.
Finally, click the Apply or Save button to save your changes.
Also read : Is Internet Security Software Necessary?
Related posts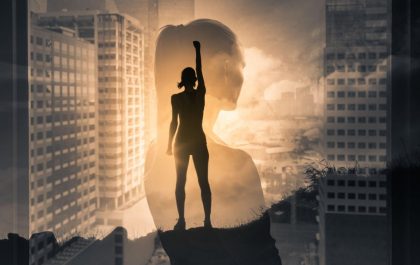 Sure Ways To Boost Your Self-Confidence
What is Self-Confidence? Self-Confidence – Security or self-confidence entails being confident in oneself and one's abilities, not arrogantly, but realistically….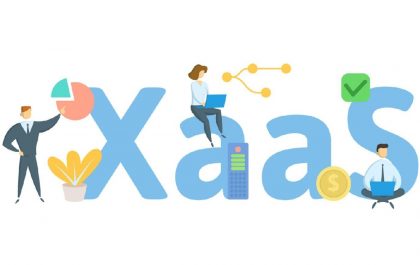 All About XaaS (Anything as a Service)
XaaS (Anything as a Service) – Everything as a Service (XaaS) describes a general category of services related to cloud…