Describe Spyware
Anti Spyware Software- A special sort of virus called spyware keeps track of your actions while using your gadgets. Without your knowledge, it may secretly record your keystrokes, locate your personal information, and steal your financial information for the benefit of a spyware creator. Spyware may operate covertly on your system for weeks or months if high-quality anti-spyware software like Norton 360 doesn't stop it.
Usually included with the software you planned to download (like file sharing apps), it installs on your device without your permission, however occasionally you may start the download by going to a dubious website. Spyware typically falls into one of the following four categories:
Keyloggers are spyware that intercepts every letter you type on your keyboard, including data such as account passwords, credit card information, and emails.
Infostealers: Spyware that searches an infected device for personal data including usernames and passwords, browser history, and even media assets like images and movies.
Password thieves: Like data thieves, password thieves are specifically designed to find passwords for local (for example, your PC) and network accounts.
Banking trojans: Very sophisticated banking trojans find and store information processed by online banking systems.
Also read : Everything You Need To Know About Mercury Retrograde
What Does Anti-Spyware Software Do?
Spyware is found and eliminated from your devices by anti-spyware. These days, an antivirus package like Norton 360 or TotalAV usually includes it. For your security, this program includes anti-spyware capabilities including real-time virus protection, password managers, and cloud storage. However, there are also several stand-alone anti-spyware programs available from companies like SUPERAntiSpyware. This program is only intended to keep track of and defend against malware like keyloggers, trojans, and password stealers on devices.
To protect you from spyware, anti-spyware software can:
Encrypt keystrokes to confuse keylogger spyware
Find and remove spyware that is already on your devices
Prevent visiting websites that host spyware.
Store and encrypt your confidential data securely.
Block unauthorized access to your microphone and webcam.
Search the dark web, forums, and social media for indications that your data has been taken.
Are Anti-Virus Software And Anti-Spyware The Same?
No, anti-spyware and anti-virus software are not the same thing because spyware and viruses are different types of malware. That's why it's so important to have comprehensive malware protection with a service like Norton 360, because protecting your device from one type of malware makes it vulnerable to attacks from others. However, some antivirus programs do not provide standard protection against spyware, leaving your devices vulnerable.
Anti-spyware usually targets spyware such as data thieves and banking trojans and blocks other types of malware. Antivirus software blocks viruses, such as resident and writable viruses, that behave differently from spyware. Antivirus software packages typically include antivirus and antispyware software and provide protection against other types of malware such as ransomware and adware.
Can I Remove Spyware From My Device Myself?
Using a trusted antivirus program with antispyware functionality is the best approach to get rid of spyware from an infected device. Spyware aims to operate on your device without being noticed for as long as possible. Spyware may take your data for weeks or even months before you notice there is a problem if you don't know where to search for it. As a result, unless you've downloaded and installed an antivirus program like Norton 360, you might not even be aware that you have spyware on your computer.
Manual spyware removal is possible but dangerous. Your device may become inoperable or put in more risk if you remove or delete the wrong file or item. It is better to leave manual malware removal to experts; programs like Norton 360 have
Also read : Top 8 Reasons Marketing and Customer Service Should Communicate
Protect Your Data With Anti-Spyware Software
Spyware is insidious malware that secretly steals your data and can go unnoticed for weeks, if not months! This may put your personal media, personal information and more at risk; You may even face identity theft if your details are used for fraudulent purposes. That's why it's so important to protect your data and devices with high-quality anti-spyware software.
After much testing, I can confidently say that Norton 360 offers the best anti-spyware protection in an antivirus suite. High real-time detection rate as well as customizable security features make it an effective protection against zero-day malware. But don't take my word for it: You can try Norton 360 for yourself for a full 60 days and get a refund if you change your mind.
Summary: The Best Anti-Spyware softwAre In 2022
1. Norton 360 is the best antivirus plan with full coverage and spyware protection
The most thorough antispyware protection for your devices is offered by Norton 360, which also includes a full complement of antimalware technologies. During testing, 100% of malware (including spyware) from both known threats and zero-day spyware assaults was quickly and accurately detected. This means Norton does a superb job of preventing spyware from infecting your Windows, Mac, Android, and iOS devices.
Uses ai to protect against known and emerging malware, including spyware, ransomware, viruses, and more.
It comes with encrypted cloud storage, password manager, safecam, and more.
Compatible with windows, mac, android and ios
Extensive 60-day money-back guarantee
The reason for this high level detection is the sophisticated protection of Norton SONAR. Instead of relying on known spyware databases for signature-based detection, Norton technology actively monitors application behavior. This means Norton can scan for and identify emerging spyware threats faster, even before the threat itself is identified. Norton achieves very high levels of spyware detection to block anything that tries to compromise your devices, protecting you more effectively than other antivirus plans.
Additional features offered by Norton include a password organizer, hefty 10GB of cloud storage, and SafeCam for Windows users. This feature safeguards your privacy by preventing programs or malware from gaining unwanted access to your webcam. I really like using SafeCam with Norton Parental Controls because it gives me comfort knowing that my child is safe when they are online.
2. TotalAV – Blocks 99% of all spyware attacks in real time.
One of the top anti-spyware antivirus programs is TotalAV, which is second only to Norton 360 in terms of its 100% detection rate. In my tests, TotalAV provided a remarkable 99% accuracy rate for real-time spyware threats and 100% accuracy for malware found in the preceding 4 weeks. These findings are better than the industry standard, indicating that TotalAV offers top-notch spyware and malware defense. TotalAV impressed me as an antivirus and antispyware program with its user-friendly interface and affordable first-year fee (which rises when the membership renews).
The antimalware engine is updated daily to provide maximum protection against spyware, ransomware, and more.
Additional features include device optimization and password storage.
Apps for Windows, Mac, Android, and iOS are available.
30 days money back guarantee
I advise giving TotalAV a 30-day money-back guarantee a try to ensure that it is the best antispyware program for you. Therefore, you have the option to use TotalAV risk-free and receive a full refund if you're not happy. However, you might wish to use TotalAV's premium package longer because it offers real-time spyware protection and amazing capabilities.
3. McAfee: Strong spyware prevention is provided by superior features.
Over the years, McAfee has continually been a top-tier antivirus solution and continues to lead the field in spyware and other malware defense. In my testing, McAfee had 100% detection and blocking for great real-time protection results. This implies that even the newest malware won't be able to get past McAfee's security and compromise the security of your devices.
Real-time protection against spyware, ransomware
4. Bitdefender: The Perfect SafePay Feature for Protecting Financial Data
Bitdefender has many anti-spyware features and my favorite browser is SafePay. This is specially designed to protect your data while banking and shopping online. Prevents spyware such as keyloggers and banking trojans from accessing and stealing your financial information. I'd like to see this feature extended to normal browsing, but for now I'm glad it provides extra protection for my sensitive data. Unfortunately, the Bitdefender SafePay Browser is only available for Windows devices.
Protects against threats in real time on all plans, including the free version
Includes a password manager, webcam and microphone protection, and more.
Available on Windows, Mac, Android and iOS
30 Day Money Back Guarantee
A password manager, as well as camera and microphone security, are included in this antivirus suite. You may keep login information for all of your accounts in the password manager, which also prevents keyloggers from stealing your password. Bitdefender prevents access to unapproved connections or programs by providing camera and microphone security. These parental controls features are particularly appealing to me since I am certain that they will safeguard my child's online safety.
Apart from these great additional features, Bitdefender also performed well in malware tests. The result is 100% detection of both previously known threats and zero-day attacks, so you can be confident that Bitdefender can protect your devices from spyware (as well as other malware!). Best of all, you can try Bitdefender risk-free for 30 days as they offer new users a money-back guarantee.
5. Intego: Advanced Engine protects against spyware on Windows and Mac
Intego's prevention engine detected 100% real-time spyware during my tests on Windows and Mac. Even when I ran a series of system scans, every piece of malware on my test laptop was automatically identified and quarantined.
Intego has a simple and user-friendly interface, so it's easy to understand. Removing quarantined items, editing the whitelist, and running a scan were intuitive and didn't slow down my test machine. I found that the lightweight app barely drains my device's resources.
Real-time protection blocks spyware on PC and Mac
Includes web protection to keep your online activities safe
Compatible with Windows, Mac and Android (no iOS)
30 Day Money Back Guarantee
Unfortunately, it doesn't have advanced features like a firewall or PC optimization tools. However, Intego comes pre-installed with a web shield to prevent spyware and malware related URLs from opening in your web browser. It's a nice touch that adds protection against many other threats beyond basic virus scanning and spyware protection.
Also read : How Cryptography Is Used In Cryptocurrencies
Related posts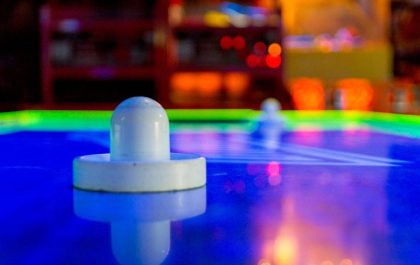 Schwarzlicht Minigolf Auf 18 Loch Platz – Einkaufszentrum Wafi Dubai
Schwarzlicht Minigolf Auf 18 Loch Platz – Einkaufszentrum Wafi Dubai  – One of the All-Time Most Successful Attractions to Enter…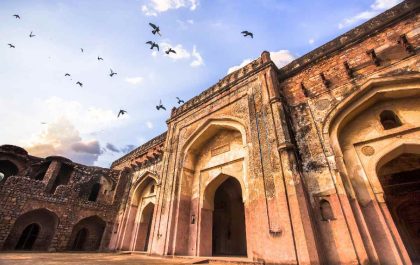 Mughal Delhi Una Visita A Pie En Un Pequeño Grupo De Timeless Tale
Mughal Delhi Una Visita A Pie En Un Pequeño Grupo De Timeless Tale – Greetings from Delhi, India, a truly…