Logitech Speakers – We present you the finest Logitech speakers for gaming and desktop apps in this roundup. For music and gaming soundtracks, these speakers are designed to produce full-range sound with sharp highs, precise mids, and deep bass. Furthermore, some of these Logitech speakers are intended to deliver surround sound for home theater and digital gaming, boosting the entire listening experience with vivid sound effects.
Logitech is a brand known for offering speakers that reproduce realistic gaming surround sounds and produce deep, powerful bass that doesn't get muddy in the mids. Our experts have tested a variety of Logitech speakers to determine which offer the best value for money. If you're looking for the best Logitech PC or desktop speakers, be sure to check out our top picks below!
Also read : All You Need To Know About Mr. Market
1.   Logitech Z906 5.1 Surround Sound Speaker System – Best Overall
The Logitech Z906 is one of the greatest 5.1 digital surround sound surround sound speakers we've tested from Logitech. These speakers are Dolby Digital and DTS compliant, and they have a 165-watt subwoofer for rich bass output. The Logitech Z906 home theater speakers are THX-certified and create real theater-quality sound; the system contains four 67W wall-mount speakers.
The total system produces 500 watts of continuous power with a peak output of 1000 watts; the speakers generate a tremendous audio performance that shakes the room with a very deep bass performance. We also appreciated how the Z906 speakers allow for versatile setup—up to six devices, including your computer, music player, TV, gaming console, and other devices, may be linked. It also offers simple sound management capability, including a small control panel and a wireless remote for customizing your surround sound experience. A 3.5mm cable, RCA, coaxial or optical digital inputs, or coaxial or optical digital outputs are used to connect Z906 speakers to another device.
Finally, Logitech Z906 speakers provide an easy-to-read console control in a compact stackable form that complements your home entertainment system. The wireless remote makes it simple to manage the volume, power, and inputs on the console. The full system includes five satellite speakers, a subwoofer, a 6-foot six-channel direct cable, a stackable control panel, a wireless remote, and a user handbook. Overall, the Z906s are among of the best Logitech speakers available, with amazing sound quality and performance, so don't pass them up!
2.   Logitech MX Sound 2.0 Stereo Speakers – Best Sound Quality
The Logitech MX Sound 2.0 are compact multimedia speakers that are great for desktops, laptops and other music applications. These speakers support Bluetooth wireless technology, making them a great option for listening to music directly from your smartphone. These speakers have simple switching technology, which allows you to easily switch between audio sources by pausing one and pressing the play button on the other. MX Sound speakers are rated at 12W RMS and 24W peak with acoustic drivers for balanced sound.
The speakers also have a well-designed port tube that plays bass notes to provide additional bass output. The motion-activated illuminated controls on the front of the speaker may also be used to change the speaker level. The Logitech MX Sound Speakers, which are sleekly designed speakers with silver rings, motion-activated backlit controls, and high-quality fabric enclosures, impressed us with their overall appearance and presentation.
The sound quality of the Logitech MX speakers is crisp and clear – the volume these speakers can produce is impressive. The spatial sound positioning is very good and they can create a good soundstage; the musical notes seem to come from different directions and give an idea of ​​where each instrument is. In addition, Logitech MX speakers have Bluetooth, auxiliary inputs, which makes them very versatile: you can connect them to a PC or smartphone.
We also watched a few movies with the Logitech MX speakers and were pleasantly pleased by how deep they sounded. Dialogue and voices are clearly represented and round out the auditory experience. Please keep in mind that if you want additional bass, You might need to buy a second subwoofer. Overall, the Logitech MX is one of the best Logitech speakers, with a sleek and unique design and excellent sound quality.
3.   Logitech X 300 Portable Speaker – Most Portable
The Logitech X 300 is a high-end speaker with an emphasis on great sound and portability. The speaker is intended to play music across a wide frequency range, and the acoustic drivers are positioned at an odd angle to provide a wide sound spectrum. This enables you to listen to music from a variety of perspectives and increases sound dispersion. This speaker may also be wirelessly connected to your smartphone or tablet up to 10 meters away through Bluetooth.
Handsfree X 300 provides quick calls and controls; with the touch of a finger, you may adjust the volume and handle phone calls. The X 300 speaker's sound quality impressed us, with deep, accurate bass, clear mids, and appealing highs. It also has an integrated battery that can deliver up to 5 hours of continuous music playback on a single charge. The speaker also includes a micro USB charging cable.
We liked the sound quality of the Logitech X 300 speaker. Despite its relatively small size (150mm), the speaker delivers good volume with deep bass and crisp highs. Speaker drivers are positioned upwards to create a larger soundstage; the vocals sounded realistic and played very well, with clean rock and pop genres with a pretty good soundstage.
The X300's acoustic drivers are capable of reproducing sound properly and without distortion at high volume levels, making it an excellent choice for use as a portable speaker. In terms of quality and detail, we believe the X300 matches the Bose Mini. If you're searching for one of the best Logitech speakers for portable music, the X 300 is likely your best pick.
Also read : What is Dawg Business and How to Start?
4.   Logitech S120 Stereo Speakers – Best Stereo Speakers
The Logitech S120 speakers are traditional Logitech stereo speakers that produce clean, powerful sound. If you require a set of computer speakers for listening to music and games in crystal clear stereo sound, these are excellent choices. The S120 speakers are essentially a 2.0 stereo speaker system with considerable separation between the left and right speaker channels.
They also have a compact size that delivers high quality sound without taking up too much space. The S120 loudspeakers have a wide frequency response from 50Hz to 20kHz and feature a sleek, modern design that blends seamlessly into modern home decor. They also include a 2.3W rated output and a handy headphone connector with a built-in volume slider for private listening.
We were pleasantly impressed by how effectively the speakers of the Logitech S120 performed as a set of freestanding stereo speakers. The highs and highs of these speakers are reproduced smoothly, while the mids and lows are crisp and clear. Vocal performance and dialogue sound crystal clear, making these speakers ideal for music and film productions.
The level of audio separation you get from the S120's speakers is very good, with good separation between the left and right speaker channels. The S120's bass is decent, although a dedicated subwoofer would be useful for extra bass. The S120's speakers can play very loudly without any distortion, although be aware that they are rated at 2.3W. Overall, If you want crisp stereo sound, the Logitech S120 are some of the best Logitech speakers for PCs and laptops.
5.   Logitech Z323 Speaker System with Subwoofer – Best Budget
The Logitech Z323 is one of the greatest Logitech speakers for the money. These stylish computer speakers are capable of delivering Logitech 360-degree surround sound for room-filling, crystal-clear sound. The Z323 is equipped with a subwoofer for deep, rich bass. It also features two satellite speakers for crisp highs and a pleasing treble range. The Z323 uses standard RCA and 3.5mm inputs for easy connection to PCs and game consoles. It also features a built-in headphone jack for private listening and a subwoofer delivering 18W RMS bass power.
The total system produces 30W RMS of full-range audio. The Logitech Z323 is an excellent choice if you want a simple, clean stereo setup that can generate clear music at high volume settings.
The Z323 is essentially a 2.1 speaker system with 30W RMS output that produces crisp stereo sound (60W peak). The speakers are engineered to constantly transmit music in all directions as you play, resulting in an optimal soundscape. We appreciated how you can connect up to two compatible devices and access power and volume settings on the right speaker; you can also tweak the bass using the subwoofer's back knob. For audio transmission, the system has two auxiliary inputs and a built-in headphone socket.
The Z323 speaker design is clean and elegant; they are heavy with attractive rubber feet that increase stability. While the bass output isn't the most powerful we've heard, it takes up a lot of space and is powerful enough for small desktop applications. The bass is also adjustable, allowing you to control the amount of bass based on your preference and music genre. Please keep in mind that these speakers may have some distortion at high volume levels, which is to anticipate considering their power rating. Overall, we think the Logitech Z232 is one of the greatest Logitech speakers we've ever tested and highly recommend it.
6.   Logitech Z207 2.0 Stereo Speakers – Best Desktop Speakers
The Logitech Z207 speakers are a pair of modern and stylish stereo speakers designed to deliver crystal clear stereo sound. These are one of Logitech's best speakers in terms of versatility and design, Connecting to computers and other devices is simple via Bluetooth wireless or a 3.5mm cable. Easy-Switch technology includes into the Z207 speakers. It enables you to switch between audio devices by stopping one and clicking the play button on another.
Each Z206 speaker has an active driver for full range sound and a passive radiator for good bass extension. We liked that these speakers have a headphone jack on the speaker and convenient controls for quick access to Bluetooth wireless connectivity and volume control. The Z207 speaker works with Bluetooth-enabled devices and has a 3.5mm input for connecting to PCs, computers and tablets.
Logitech Z207 Bluetooth speakers equips with four speakers that provide a good balance between mids, highs and lows. The Z207's vocals sounded crisp and clear, while the bass sounded punchy and added punch to rock and pop genres. You can listen to these speakers via a Bluetooth connection or via a wired input, switching between them using the Logitech Easy-Switch feature.
The sound quality of the Z206 is quite good, with a maximum output of 10W (5W RMS), which is enough for small spaces and casual listening. You can also turn up the volume on the Z207 and it will increase slightly, though expect some distortion due to the lower power rating of the Z207's speakers. These compact and stylish speakers fit seamlessly into modern home décor and desktops. If you're looking for one of the best Logitech speakers for small spaces, you should definitely check out the Z207.
7.   Logitech Z313 Speaker System – Most Well-balanced
The Logitech Z313 is one of the best Logitech speakers built for versatility and desktop use. The Z313s produce rich and full-bodied sound that sounds crisp and bright; They are perfect for PC monitors, gaming speakers, or just casual music listening. The Z313 speakers come with a control console that makes it easy to control volume and headphones on the fly.
The whole system generates up to 25W RMS power and produces a balanced sound with strong bass. It has a tiny subwoofer that fits in small areas and offers even deeper bass when the bass volume knob  turns all the way up. The setup is simple to set up: simply connect the speakers to the subwoofer and the subwoofer to the PC for convenient output.
The Z313 are compatible with almost any music device with a 3.5mm auxiliary input. The subwoofer measures 8.6 x 9 x 5.9 inches and the satellite speakers measure 3.2 x 5.65 x 3.5 inches.
The Logitech Z313  equippes with two satellite speakers and a compact subwoofer, making it a versatile 2.1 sound system. These speakers pack enough power to fill a small room with clear, rich sound; It also comes with a handy control module so you can adjust the volume on the fly. The high and mid tones of the Z313's speakers are crisp and clear, and the mid tones  reproduce with a good level of detail.
The bass delivered by the Z313's speakers is deep and punchy, adding punch to the rock and electronic dance music genres. We've also tested these speakers in PC games and they deliver surprisingly good levels of sound and stereo separation. Given the tiny nature of these speakers, the system provides 25W RMS. Overall, we think the Logitech Z313 are among of the best Logitech speakers since they are simple to set up and offer a diverse design.
Conclusion
Overall, the Logitech G560s are among the best Logitech gaming speakers available, offering crystal clear surround sound performance with integrated DTS:X technology. The speaker's highs and midranges are clean and clear, while the bass output is powerful and impactful. They are ideal for PC games where you can hear every detail in the music at high levels without distortion.
Also read : What is Ancient Economy?
Related posts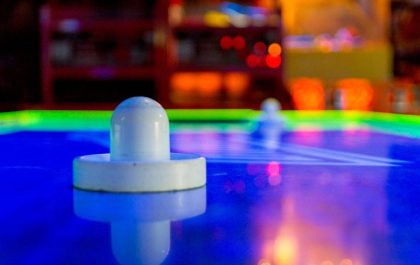 Schwarzlicht Minigolf Auf 18 Loch Platz – Einkaufszentrum Wafi Dubai
Schwarzlicht Minigolf Auf 18 Loch Platz – Einkaufszentrum Wafi Dubai  – One of the All-Time Most Successful Attractions to Enter…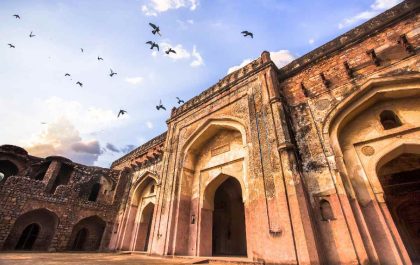 Mughal Delhi Una Visita A Pie En Un Pequeño Grupo De Timeless Tale
Mughal Delhi Una Visita A Pie En Un Pequeño Grupo De Timeless Tale – Greetings from Delhi, India, a truly…