Waterproof Watches – Whether they are at school, at home, doing sports, or watching television, children are always learning. (We should say limited screen time.) Over the previous several weeks and months, students have been learning new skills, including how to properly wash their hands.
We see this as a fantastic chance to teach youngsters both about self-control and about the passing of time. In fact, it could even be more effective here than it is with screen time. (What motivates a child to finish the day's allotted screen time by 9:15 a.m. and then spend the following 12 hours pleading for more screen time? One of the many mysteries of life.) The greatest waterproof watches for kids that we know they'd adore are listed below, with everything from Hot Wheels flames and Disney characters to solid, brilliant hues.
Fitbit Ace 2 Kid's Activity Tracker
The Fit Ace 2 for Kids waterproof watch promotes a healthy lifestyle by encouraging them to skip, jump, move, and swim. A sleep feature tracks sleep habits for better rest and well-being with bedtime reminders and silent alarms. Other functions include phone notifications, a feature to challenge friends in competitions and send messages and cheers. The syncing range to smartphones is 6 meters.
The Fitbit Ace 2 is 165 feet (50 meters) water-resistant and includes a bracelet and dial designed with children in mind. Its battery may last for up to 5 days. Get more bands for fun with fashion. Pick from Go! Print, Jazz Print, or Grape Classic.
Specifications :
Syncs to smartphones
Sleep track feature
Competition feature
Water-resistant to 50 meters (165 feet)
Battery life up to 5 days
Viliysun Kids Sports Watch
With colourful bands and backlights, the Villysun Kids Sports Watch with LED movement and the digital display shows the time, date, and month on a night sky background. Press the backlight button doe 3 seconds to see the display in the dark in luminous colour. It has a 12/H/24 H time function, seconds stop with split count function, and hourly chime.
The round dial case has a diameter of 1.34 inches and is .55 inches thick. It's made of PC material with stainless steel back and resin case cover. The band is comfortable, durable silicone. Shock-resistant and water-resistant to 50 meters, (165 feet) so young children can swim, dive, and bathe. However, water that is too hot or too cold will shorten the life of the waterproof watch.
The Villysun Kids Watch comes in 7 fun neon colours with coordinating backlights. And at a super-low price and 2-year warranty, you can afford more than one for fashion fun.
Specifications :
Colourful bands and backlight
Led movement and display
Pc material and stainless steel back
Resin dial cover
Water-resistant to 50 meters (165 feet)
Case size: 1.34 inches
Garmin Vívofit jr, Kids Fitness & Activity Tracker
Make fitness a family affair with the Garmin vívofit jr. The waterproof fitness & activity tracker can be managed by parents with a compatible smartphone app. Engage the whole family in a steps challenge by adding multiple users. The kid-friendly digital display tracks steps, sleep, and 60 minutes of daily recommended activity.
This waterproof watch has a case display size of 0.39 x 0.39 inches, the case is made of polymer material. The one-size-fits-most-all silicone bands are available in multiple vibrant designs. Parents will love assigning daily or weekly chores from the smartphone app. Chores show up on the vívofit jr display. Set task timers for finishing homework or getting dressed. Kids will love the virtual rewards coins. They know parents can trade them with tangible rewards.
The Garmin vívofit jr is 5 ATM certified so it's safe for swimming. It has a 1-year battery life with no recharging.
Specifications :
Kid-friendly design
Tracks steps and sleep
Compatible parental app
Assigns chores and sets a timer
5 atm certified
1-year battery life
moreFit Kids Fitness Tracker
The waterproof Kids Fitness Tracker is a multi-mode sports waterproof watch that includes walking, cycling, running, and climbing. It accurately tracks steps, distance, heart rate, calories burned, and sleep statistics along with a comprehensive analysis. Designed with two different colour screens, the digital display shows time, day, date, and month. Kids can press the screen to change the theme and adjust brightness for clear viewing day and night.
Other functions include a stopwatch, alarm, sedentary reminder, message reminder, and remote camera control. The more fit supports iOS or higher and Android 5.1 or higher and works with the app JYouPro. It has a built-in USB plug that doesn't require a charging cable.
The more it is IP67 waterproof and dustproof and has a battery life of 5-7 hours. It can also be worn by women.
Specifications :
Multi-mode sports watch
Two different colour screens
Ios and android compatible
Ip67 waterproof
Battery life 5-7 hours
Benoit Kids Swimproof Fitness Waterproof Watches
Motivate kids to stay active with the BingoFit Fitness Watch for kids with 3 customized colourful themes. The digital display shows the time, month, and date. It's compatible with Android and iPhone for downloading the JYouPro app. With 5 modes, it supports walking, swimming, running, cycling, and climbing.
Kids will love getting messages, incoming call notifications, social media, and Skype. With GPS capabilities, they can generate a map for walking and hiking routes. It also monitors heart rate and sleep duration and consistency and gives an analysis of sleep stages. Beats an old-school analogue watch if you ask me!
The BingoFit has an IP67 water-resistance rating and stays charged with a built-in USB charger for 4-5 days working time and 15 days standby time.
Specifications :
3 colourful themes
5 modes support activities
Smartphone compatible
Gps
Built-in charger
Ip67 water-resistance
Skmei Kids Digital Sports Waterproof Watches
Kids love the chunky dive watch look of the unisex Skmei Sports Watch with a dark blue and black dial and light blue EL backlight. The stainless steel case has a diameter of 44 mm. The bezel material is brass and the band is sturdy black plastic with a tang buckle. The multifunctional Skmei kid's watch includes an alarm clock, stopwatch, and hourly chime and displays hours, minutes, seconds, months, weeks, and day. The 1/100 seconds chronograph has split functions.
The Skmei watch is powered by a quartz movement and has a water-resistant depth of up to 30 meters (approx. 100 feet). It uses an easy-to-find CR2032 battery and has scratch-resistant glass.
Specifications :
Multifunctional
Quartz movement
Brass bezel
Water-resistant to 30 meters
Uses cr2032 battery
Case size: 44 mm
Kids Activity Tracker Hr by OumuEle
The  Kids Activity Tracker by OumuEle is a multifunctional fitness tracker with a colourful time, month, and day digital display. In addition to auto-tracking real-time heart rate, it counts calories, records sleep duration, and analysis sleep quality. It has a silent alarm, sedentary alert, and anti-lost feature.
The OumuEle fitness tracker is compatible with Android 4.4 and above, iOS 8, and Bluetooth 4.0. Kids can receive call and calendar notifications and check in with social media. Download and use it with the app YO HO. It also features a remote camera control.
The activity tracker's IP68 waterproof performance makes it suitable for swimming and bathing. Charge it with the built-in USB plug for up to 7 days of working time. Choose from a blue, pink, or black band.
Specifications:
Multifunctional
Digital display
Smartphone compatible
Uses yo ho app
Ip68 waterproof
Stays charged 7 days
BiggerFive Tracker Waterproof Watches
The BiggerFive Fitness Tracker's SW352 pedometer watch with IP68 waterproofing can be used for swimming and diving. It accurately tracks steps, activity time, distance, and calories burned and features 14 tracking modes for other sports activities. The time, day, and date are displayed on a colourful LCD screen with brightness control.
The Sports Tracker is smartphone compatible so you can get call and message notifications and check social media. It also features a sedentary alert and tracks sleep from 9 pm to 8 am. It utilizes the latest HR sensor for accurate heart monitoring. Awaken gently with the silent alarm.
The kid's fitness tracker employs a mobile GPS for walking and running paths. This is one of those kids' Waterproof Watches with a unique slender design that can also be worn by adults. Charge the long-lasting battery with a built-in USB charger for 7 days of working time.
Specifications:
Built-in pedometer
14 sports tracking modes
Ip68 waterproof
Built-in usb charger
Also Read: Get Full Review Of QuietKat Jeep E-Bike
Related posts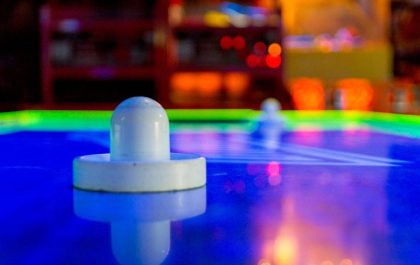 Schwarzlicht Minigolf Auf 18 Loch Platz – Einkaufszentrum Wafi Dubai
Schwarzlicht Minigolf Auf 18 Loch Platz – Einkaufszentrum Wafi Dubai  – One of the All-Time Most Successful Attractions to Enter…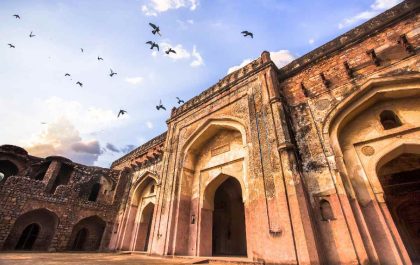 Mughal Delhi Una Visita A Pie En Un Pequeño Grupo De Timeless Tale
Mughal Delhi Una Visita A Pie En Un Pequeño Grupo De Timeless Tale – Greetings from Delhi, India, a truly…