Watches For Women – As life flies, time tracking can help remind us to stay in the present moment, making every second count. Consequently, whether you are in the boardroom, the ballroom or on the beach, a watch is an accessory that no woman can do without. However, to make sure your watch can withstand all your adventures both above and below sea level, we recommend choosing a waterproof watch. There are several possibilities available, just waiting to be found, whether you're seeking for something athletic or classy, sparkly or sophisticated. We're here to show you the top waterproof watches for women so you can choose your new favorite timepiece.
Also read : All You Need To Know About Virtual Private Network VPN
1. Invicta 8939 Pro Diver Watches For Women
The Invicta 8939 Pro Diver watch has a number of appealing features. Stunning silver watch with a black bezel, luminous hands, and indexes in the shape of a logo. It has a Japanese quartz movement that is impact resistant and water resistant up to 200 meters, so it will weather practically all of your aquatic excursions. A folding clasp, stainless steel band, mineral dial, and anti-reflective mineral glass are all attractive characteristics.
2. Casio G-Shock S Tracker Series Watches For Women
When it comes to rugged and durable watches, the Casio G-Shock Tracker watch has you covered. Elegant and durable, this watch is designed specifically for women who want to achieve their fitness goals with a stylish look. These watches not only have a durable appearance but are also shock resistant. The watch counts your daily steps and offers a comfortable fit for all day wear. Other noteworthy features include a 45.9mm rubber case, 200m water resistance, and dual LED lighting.
3. Citizen Eco-Drive EW1620-57X Watches For Women
From tea time to the high seas, this beautiful stainless steel watch from Citizen's artisans is an accessory you will never want to take off. Featuring the famous Eco-Drive technology, this sparkling timepiece is powered by a Japanese quartz movement and is powered by light. Elegant yet durable, it features a soft pink dial with luminous hands and indexes and is water resistant to 100 meters for all life's adventures.
4. Victorinox Swiss Army 241305 Ladies Watch
Ideal for outdoor activities, Victorinox Swiss Army 241305 features a sporty and durable design. A sturdy round stainless steel case protects the dial, while an anti-reflective sapphire crystal window offers maximum scratch resistance. The polished stainless steel bracelet features a folding clasp for added security. In terms of functionality, this watch does not disappoint, offering water resistance up to 100m, a precise Swiss quartz movement and luminous hands and indexes.
5. Fossil FSCE1036 Watches For Women
With unmistakable style and incredible design, the Fossil FSCE1036 looks great on the wrist. With a precision quartz movement, water resistance up to 100m and scratch-resistant mineral glass, this robust timepiece offers maximum durability. These elements include a bold black dial and a black ceramic case with a unidirectional stainless steel bezel in shades of blue and a textured crown. But that is not all. The watch also features a luminescent index, Arabic numeral hour markers and silver luminescent hands.
Also read : 5 Technological Advancements That Will Impact Healthcare
6. Luminox 7051.BO Colourmark Women's Watch
After waterproof watches that are as fashionable as they are resistant? The Luminox 7051.BO Colourmark watch is what you need. With a Swiss quartz movement, carbon case and mineral glass, this timepiece is built to last. Aesthetic features include a black dial, buckle closure and black rubber dial. Water resistant up to 200m allows the watch to go scuba diving. In addition, it has the ability to glow in the dark.
7. Combat Orient FNR1H002B Ladies Watch
With an elegant and functional design supported by world-renowned craftsmanship, Orient watches boast only the finest Japanese movements. In addition to being water resistant to 100m, the Orient FNR1H002B combat watch features a 32mm stainless steel case and urethane strap for maximum comfort and durability. It also boasts a sapphire dial, buckle closure, analog display and self-winding movement.
8. Armitron 45/7053 Women's Sports Watch
If you are the type of woman who lives for sports, the Armitron 45/7053 watch is made for you. Water resistant to 100m, this bold and rugged watch is durable. Aesthetic features include a 36mm green resin metal case with digital display, a gray dial with an acrylic dial window, and a green resin strap with a stainless steel clasp. In addition, the watch has a dual time zone, 3 alarms, a stopwatch and backlight functions.
9. TAG Heuer WAY1411.BA0920 Women's Watch
With this sleek TAG Heuer watch made of stainless steel, explore shipwrecks and underwater caverns. This fashionable style is the ideal complement to your snorkeling equipment because it is water resistant to 300m. TAG Heuer has advanced the frontiers of superior innovation and accuracy since its establishment in 1860. As a result, several of the world's largest athletic events have featured their timepieces. This high degree of quality is also applicable to these timepieces. The watch's refined design is completed with an elegant band, a case made of stainless steel, and a folding clasp. Finally, a scratch-resistant sapphire crystal dial protects the battery-powered internals and the exquisite quartz movement inside the 28mm stainless steel case.
10. Casio G-Shock GMAS110MP-4A1 Women's Watch
For any adventurous woman looking for a fun, feminine yet durable watch, Casio has created the perfect companion in pastel pink. Casio G-shock watches are built to withstand the sun, surf, wind and rain. They are resistant to shocks, magnets and water up to a depth of 200 meters. Charming in pink, the watch has a soft pink resin case, bezel and strap. They are complemented by bronze accents on the dial, encased in mineral glass. To keep you informed and on time, G-Shock offers a countdown timer, speed indicator, stopwatch, world clock, and multiple alarm settings.
Also read : Why Web Security Is So Important 
Related posts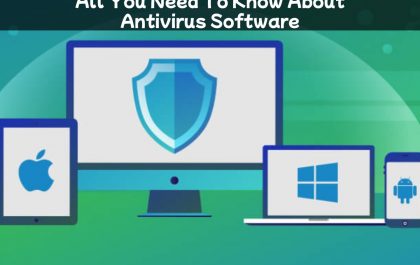 All You Need to Know About Antivirus Software
Introduction Antivirus software is designed to remove viruses from your computer. Without an antivirus package, your system will be susceptible…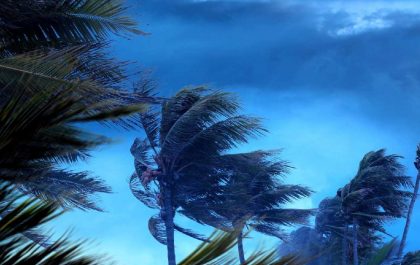 How to Prepare for a Hurricane
Hurricane – Mother Nature has a habit of reminding us who is in charge from time to time. While it…