XaaS (Anything as a Service) – Everything as a Service (XaaS) describes a general category of services related to cloud computing and remote access. It recognizes the wide range of products, tools, and technologies that are offered to users as a service over the Internet. In principle, any technological function can be converted into a service for commercial use. The service is billed under a flexible consumption model, not a license or pre-purchase.
Also read : Know, Why Business Transcription Is So Important?
What is Anything/Everything as a Service (XaaS)?
XaaS is the provision of everything or anything as a service. Many solutions, technologies, and tools are now provided digitally as a service by vendors to customers. This delivery is usually done over a network, such as the Internet, rather than physically or on-site for the business.
Anything as a Service includes a range of cloud computing and remote computing solutions. These solutions typically include IT functions that have been transformed into a service model for commercial digital consumption. Many service providers offer flexible payment and consumption models instead of traditional purchase or license models that require a fixed payment up front regardless of usage. The growth of XaaS has been phenomenal in the last decade with the advent of:
SaaS providers such as Microsoft Office 365, Google Apps, and Salesforce.
PaaS providers to develop and test applications such as Amazon Web Services (AWS), Apache Stratos, and Google App Engine.
IaaS solutions for remote deployment, configuration, and management of virtual machines such as Google Compute Engine, Microsoft Azure, and AWS Elastic Compute Cloud.
XaaS also includes solutions such as storage as a service and database as a service.
Benefits of XaaS (Anything as a Service)
The main overall benefit of XaaS is its impact on the democratization of innovation. XaaS makes it more affordable and easier for a wide range of users and businesses of all sizes to access cutting-edge technologies and services.
But let's look at some of the more specific benefits of XaaS that directly contribute to this democratization.
Agility
Legacy systems simply cannot change fast enough to keep up with digital transformation needs. Companies need flexibility and agility from their technical architecture, and XaaS offers that exactly. It offers quick access to valuable new capabilities and the ability to scale⁠, just two of the key benefits businesses will realize by adopting XaaS.
This helps organizations innovate faster and offer new products and services to attract new customers, while keeping existing customers satisfied.
Access
XaaS also offers benefits in terms of access to technology for companies of all sizes. As of 2020, the way we all worked and collaborated was always evolving to ensure we could be as efficient as possible. But then everything changed seemingly overnight, leaving many organizations struggling to quickly change and adapt to a newly dispersed workforce.
XaaS provides access to new technologies and scalability to more easily adapt to sudden changes in an operating model or changes in the workforce.
Flexibility and Scalability
XaaS enables customers to scale up or down to meet changing needs. Whether scaling consumption or feature usage, XaaS enables businesses to access the latest technology while having the flexibility to leverage only the features and capacity that are needed.
Cost Effectiveness
One of the best things about XaaS is that it generally requires less investment than previous technical architecture on the front end and allows companies to grow or expand usage and service levels as needed and over time. This allows organizations to continue to reinvest in business strategy rather than infrastructure or maintenance costs.
The best choice of deployment model depends on the specific needs of each organization, but in general, the benefits of moving to a more cloud-based model can significantly outweigh any drawbacks.
Access to the Latest Technology
With XaaS, organizations can quickly access the latest technologies and automate scaling of their infrastructure as needed.
IT Operations Optimization
In the early days of the pandemic, when companies began rapidly moving to the WFH model, most of the available IT resources, regardless of their specialization, were focused on adapting the business network infrastructure to enable remote work. Thus, the most valuable projects went into the background. However, the XaaS delivery model has helped many companies around the world re-optimize their IT operations and refocus resources on innovation.
Digital Transformation
The benefits of XaaS are multiple for IT. In the past year, a number of organizations have leveraged XaaS to digitally transform and increase their IT agility. More than 7 in 10 companies have adopted XaaS for more than 50% of their IT needs. With XaaS, more users have access to the latest technologies, thus encouraging innovation.
Reduced Need for Resources
Companies choose the XaaS model because it allows them to eliminate cumbersome local IT infrastructure such as hard drives, servers, and network switches, in addition to lowering costs and simplifying deployment. This, of course, translates to lower overhead because less power, cooling, equipment space, IT staff, and troubleshooting are required.
Also read : How to Mix Business and Pleasure For Successful Working
Disadvantages of XaaS (Anything as a Service)
XaaS has some potential downsides, such as complexity impacts, performance issues, and potential downtime.
Impacts of Complexity
Bringing innovation to XaaS can ease IT staff from daily operational migraines. Be that as it may, if something goes wrong, it is quite possible that it will be more serious to investigate it. Internal IT staff must stay up to date on innovation. Expenses to maintain robust, high-performing networks can increase, although the overhead investment funds of XaaS models are typically much more substantial.
Performance Issues
Recovery time, data storage, latency, and performance can all be reduced as XaaS becomes more popular. If a large number of clients use the same resources, the framework may fail. Applications running in virtualized environments may also be affected. Mix and match issues, such as the ongoing management and security of multiple cloud services, can arise under these extreme conditions.
Possible Downtime
The web breaks here and there, and when it does, your XaaS provider can have problems too. With XaaS, there can be Internet resiliency, reliability, provisioning, and resource management of the framework. In the event that the XaaS servers go down, clients will not have the option to use them. XaaS providers can guarantee benefits through SLAs.
Examples of XaaS (Anything as a Service)
Some of the examples of XaaS are:
Since XaaS stands for (Anything-as-a-Service) or (Everything-as-a-Service), the list of examples is endless. Today, many types of IT services or resources are transmitted in this way.
Speaking holistically, there are three types of cloud computing or XaaS models:
Infrastructure as a Service (IaaS)
Platform as a Service (PaaS)
Software as a Service (SaaS)
Outside of these classifications, there are different models, for XaaS examples such as:
Monitoring as a Service (MaaS)
Desktop as a Service (DaaS)
Storage as a Service (StaaS)
Database as a Service (DBaaS)
Network as a Service (NaaS)
Communications as a Service (CaaS)
Disaster Recovery as a Service (DRaaS)
Other emerging industry models incorporate healthcare as a service and marketing as a service.
Know NetApp and XaaS
NetApp offers several XaaS options, including IaaS, Technology as a Service (ITaaS), STaaS, and PaaS.
IaaS. By distinguishing hosted and managed infrastructure services, you can increase platform and service revenue, improve customer satisfaction, and turn IaaS into a profit center. You can also take advantage of new opportunities to differentiate and expand service and platform revenue, including providing more performance and predictability of your IaaS services. In addition, NetApp ® technology can enable you to provide a competitive advantage to your customers and reduce time to market when implementing IaaS solutions.
ITaaS. If the data center is in a private cloud, take advantage of cloud capabilities to provide ITaaS to internal business users. The features of the private cloud are similar to those of the public cloud, but it is designed for use by a single organization. These features include:
Catalog-based, on-demand service delivery
Automated scalability and service elasticity
Multitenancy with shared resource pools
Measurement applying utility-type operating expense models
A centrally managed, software-defined infrastructure
Self-service service lifecycle management
STaaS. NetApp facilitates private storage as a service on a pay-as-you-go basis through partnerships with vendors including Arrow Electronics, HPE ASE, BriteSky, DARZ, DataLink, Faction, Forsythe, Node4, Proact, Solvinity, Synoptek, and 1901 Group. Plus, NetApp seamlessly integrates with leading cloud service providers like AWS, Google Cloud, IBM Cloud, and Microsoft Azure.
PaaS. NetApp PaaS solutions help simplify a customer's application development cycle. Our storage technologies are compatible with PaaS platforms for:
Reduce the complexity of application development.
Provide high availability infrastructures.
Support native security for different clients.
Deliver web-scale storage.
PaaS services built on NetApp technology enable your business to adopt hybrid hosting services and speed time to market for your applications.
Conclusion
Anything/Everything as a Service (XaaS) solutions have completely transformed business. They spend as little money as possible on software, hardware, and human resources. The agility provided by XaaS can benefit businesses by virtualizing platforms, people, and processes, increasing profitability.
The revolutionary 'pay as you go' model provided by XaaS is far better suited to the market's changing needs, particularly those arising from the ongoing pandemic. Finally, the rapid global adoption of cloud computing and high-speed Internet, coupled with more informed consumers than ever before, makes XaaS solutions ideal for the future of business operations.
Also read : What is the Difference between Virtualization Vs Cloud Computing?
Related posts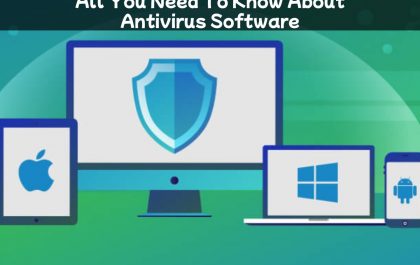 All You Need to Know About Antivirus Software
Introduction Antivirus software is designed to remove viruses from your computer. Without an antivirus package, your system will be susceptible…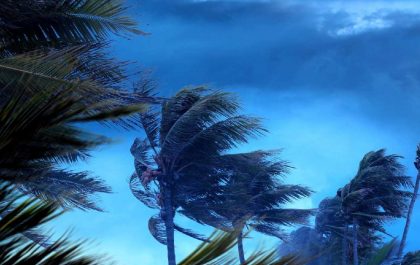 How to Prepare for a Hurricane
Hurricane – Mother Nature has a habit of reminding us who is in charge from time to time. While it…