Video Presentation Software – Visual material is becoming more and more important to our lives in the digital era.
If you need to do a school project or a business presentation, such as performance statistics or your department's annual results, you'll probably add charts to illustrate your report.
Organizing these graphics (photos, illustrations, diagrams) into a smooth presentation or video is critical as most people absorb visual information more easily.
Thus, this information should be easy to understand and look attractive in order to attract and keep the attention of your viewers.
In this article, we've compiled the best video presentation tips and a few video presentation software tips that you might find useful.
Also read : Full Guide For Business Plan Introductions
Why Video Presentation Software ?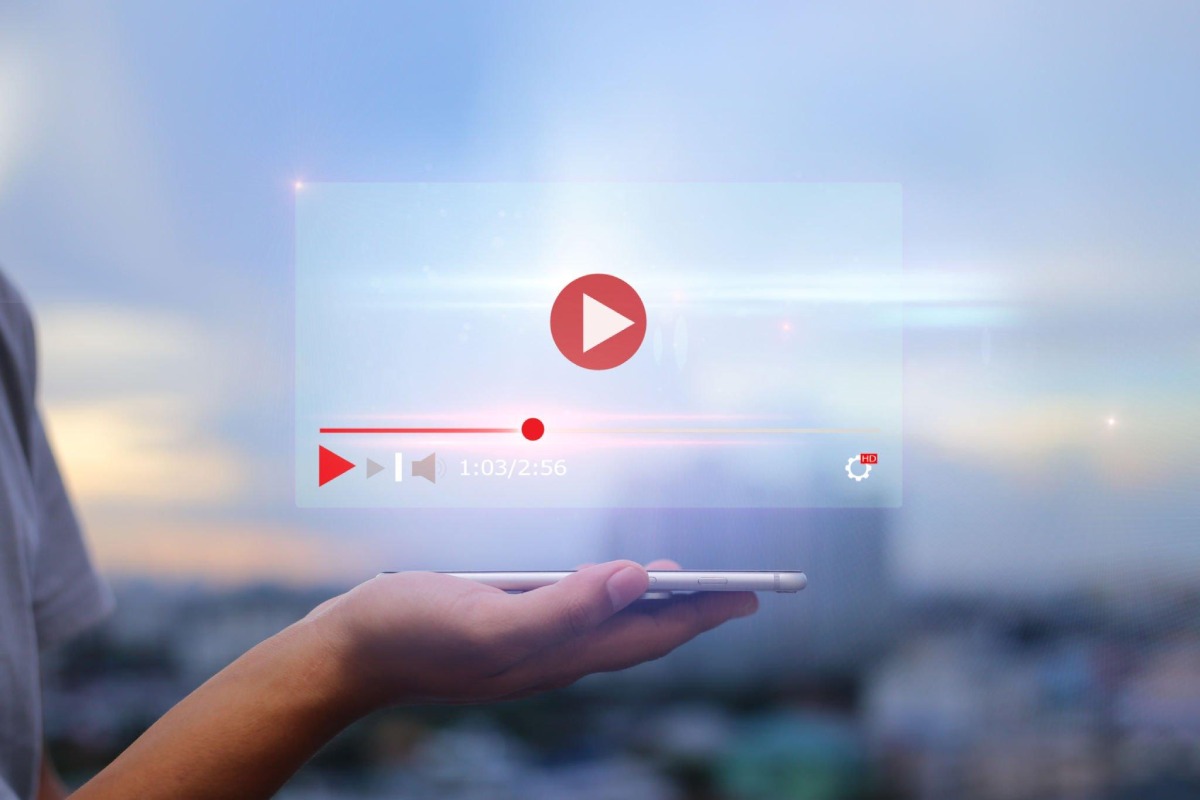 Videos are increasingly being used in presentations, reports, announcements, and other types of content, as we have said.
The majority of them need drawings for a variety of reasons, including to make the content more understandable, to deliver the information in a few pictures rather than hundreds of words, and to capture and retain the public's attention.
Currently, we have a choice: continue to use PowerPoint to create simple presentations, or start enjoying the benefits of video presentations using modern software.
The first reason for choosing the video presentation format is that videos are much more entertaining than PowerPoint presentations. In addition, even a beginner can create a video in a modern editor; you don't have to be a professional or spend many hours on it.
These editors allow you to add various effects to your project, making your video more fun than a simple presentation.
The second argument in favor of video presentations is the growing popularity of video marketing. Statistics show that people prefer videos to static images, and users themselves admit that they would rather watch a video to learn more about a product than read an article.
The same is true for instructional videos. 84% of users say videos convince them to make a purchase.
Also read : All You Need To Know About Acer Monitors
Types Of Video Presentation Software
We can classify video presentations depending on the purpose of these presentations:
Informative
Demonstrative
Education
Convincing
Inspiring
1. Informative Presentations
These presentations can present something to your audience. You can talk about your product or service if your audience is "customers", about your company if your audience is your "partner", about innovations in business processes, if your audience is your colleagues and subordinates.
In this type of presentation, the information will be the central part of the video, and the images will mostly be the attention-grabbing component of the viewers.
For example, in this video, IKEA demonstrates a wardrobe. Without any technical information, they just tell the viewers what they are doing.
When you need more than just talking about what your product is and why it's so important, you can opt for a demo presentation to showcase the product and its functionality.
The central part of this type of presentation is the visual content: video segments that showcase your product and its aspects, showing all the details of its appearance and displaying all its features in detail.
 2. Demo Presentations
Demo presentations can work well for an interested audience after your product has been introduced. They may also be a reaction to some global trend, such as this soap ad.
3. Educational Presentations
Training presentations contain instructions in video format. These are demo videos that show you in detail how to do something. The central part of this presentation are images that describe actions, details and results.
To ensure that visitors can see your presentation and are not bored, use illustrations to illustrate a variety of concepts in a way that is more clear and intelligible than plain text.
A great example of a teaching presentation is a cooking video. It is both effective and practical; you can enjoy the presentation and follow the instructions.
4. Presentations That Persuade
Persuasive presentations may be useful when you want to persuade your audience to follow a particular course of action or form a particular opinion about a subject. These presentations may have both textual and visual content, depending entirely on the subject, and may be just as important.
The bottom line is that it is best to present information clearly and concisely, and with the help of infographics you can impress. However, infographics are not really needed. There are no diagrams in this compelling video, but there are simple examples and a clear story to understand.
5. Inspirational Presentations
If you want to motivate people without forcing them to do anything in particular, you can use inspirational presentations. They may include wise sayings, fables or parables.
You can also use illustrated success stories with slideshows of real photos. In such a presentation, visual and auditory content, as well as text, are equally important.
This Mother's Day ad is a great example of inspirational videos. It supports people and can lift their spirits.
Also read : Best ipad Keyboard Cases Of 2022
List Of Best Video Presentation Software
The video presentation should be well edited to make it look more professional, smooth and give the right impression. This means that you will need to use video presentation software, and here we have compiled a list of just that:
1. Fastril
This online video presentation tool provides a variety of editing tools in addition to two distinct video production modes.
You may first select the mode, either templates or tools. Template mode lets you create slideshows from videos in minutes. You need to choose one of 35 templates (all with different themes, styles, backgrounds and effects), upload your files – photos or videos – and select music. You can then add your text and export the video.
The tools mode offers several tools that can help you create a video slideshow or edit your footage: trim and cut video, remove audio tracks from video or add music, change video speed, create slow motion video, etc.
You just need to select the tool you want to use and upload your files, then apply the tool of your choice and export the result.
The program is very intuitive. Its simple interface makes it easy to use for all people.
 2. Camtasia
It is a desktop screen recording and video editing program that offers extensive editing features.
You must first import your media assets into the application and arrange them chronologically on the timeline in order to produce a video presentation. Text, transitions, animations, and outros can all be added afterwards.
If you wish to add a voice-over or add music from the built-in library, the application also lets you record using a microphone.
Each slide's time may be customized, and you can add different transitions. In order to adjust the sound's volume at different places in the track, audio points may also be included.
If you're editing footage, you can also crop your videos, trim excess parts, mute videos, and edit their audio tracks separately.
3. Soul
This video presentation software will help you create a video presentation based on a template.
The program has many templates that already include archival photos and videos. You can continue this content or replace it with your own media: images or videos.
You can also add music from the program's library and edit text on slides. You can change the style of your chosen model without losing your progress.
To create a video presentation, you just need to choose a template (there is a huge collection of templates for different topics), upload your files, add them to the slides and edit the text.
You can then add an audio track and change the style if needed, as well as export the video.
4. Pawn
This online tool combines a slide presentation creator with a screen recording feature (to use it, you must install a certain browser extension).
The service offers many templates in different styles for different purposes, access to archived photos and videos, the ability to use free music and various animated stickers on different topics.
You are able to upload and utilize your own voiceovers, music, movies, and photos. You can modify each of these components if your presentation uses pre-made scenarios.
You must pick a style before you can choose from pre-made slides, alter text, add stickers, and more while creating a presentation. Alternately, you might add your own content and make your own presentations. After that, you may decide how long each slide should last, including music or voiceovers, and export the slideshow.
5. Ezvid
It is a desktop video presentation program that allows you to create slideshows of your images and record your screen.
The program is ideal for creating video presentations with screen recording. You can record your screen and add designs and stickers while recording. The program also allows you to record with a microphone and add voiceovers.
If you want to make a slideshow of images or photos, you need to add them to the program and place them on the timeline in the correct order; then you can set the duration of each slide, select music from the built-in library, and export the video.
Sadly, this tool does not enable you to change slides; but, you may make a new slide with just text. You cannot overlay text over pictures.
6. Magisto
This video presentation software can help you create an online video presentation in minutes using images and videos.
The program offers several slideshow styles, a music library and the ability to add text to images. Styles include various frames, transitions, and filters to help you impress your audience.
A presentation may be made in three steps: first, you must add your files and arrange them in the proper sequence. In this phase, you can also provide images text.
Secondly, you should choose the style of the future presentation. And thirdly, you can choose music from the library or upload your own music. After that, you can view the preview and export the video.
Also read : The Best Business Practices You Should Know
Presentation Design: Tips and Ideas
So, you have chosen a schedule and it's time to start creating a presentation. But how to make it unforgettable? Here are some tips that might help you.
1. Narration
Once you've identified the main idea and message of your presentation, think about the story you'll use to express your opinion. The story must have a clear beginning and end; it should be full and dynamic enough so that your audience doesn't get bored.
It would be better if all viewers, after seeing your presentation, could answer two questions: "Why did I watch this?" and "what was it about?".
2. Intriguing Beginning, Powerful Ending
In the beginning, you need to grab the audience's attention and get them interested in your presentation. To do this, you can use the main idea of ​​the presentation in one statement. The wording can be simplified and even a little provocative to get people to listen carefully.
Ultimately, you need to build on your success by making a lasting impression on your audience. To do this, end on a meaningful note. It can be a strong call to action, a concise and impactful summary of your presentation, or a thought-provoking question based on the information in your presentation.
3. Good Edition
You must maintain your audience's interest once you've won it. Thus, you must use editing software. If the presentation is well-designed and has infographics, text, and stickers, viewers will keep looking at the screen.
You may capture people's attention by using captivating graphics that allow viewers to unwind for a bit and various slide transitions.
4. Audio Support
Make sure the audio part helps you reach your goal. If you are using music, it should match the visual aspect of your presentation, and the volume should not interfere with your voice if you are going to speak during a video presentation. If you are using a voice-over, the voice should be strong and the text persuasive.
Choose the best words to give the impression you want to make. If you need to move the audience, the text should be sincere, and if the central part of your speech is informative, then reliable facts should be included in the audio story.
Conclusion
As video plays a vital role nowadays, video presentations are becoming more and more important for businesses and bloggers.
Perhaps creating presentations now requires more time and effort, but the results can be impressive. Using the tips in our article, find your style and good software with which you can bring your ideas to life.
Thus, you will be limited only by the limits of your imagination.
Also read : Know About Building A Great Small Business Website
Related posts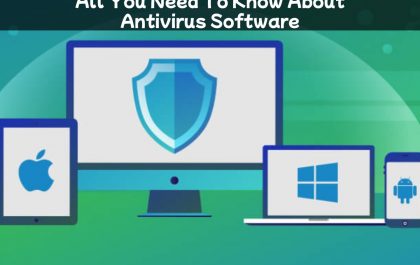 All You Need to Know About Antivirus Software
Introduction Antivirus software is designed to remove viruses from your computer. Without an antivirus package, your system will be susceptible…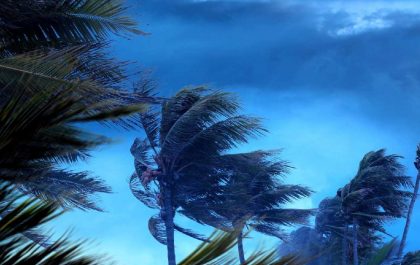 How to Prepare for a Hurricane
Hurricane – Mother Nature has a habit of reminding us who is in charge from time to time. While it…